The Quartzin material not only enhances durability but also delivers a purer, untainted flavor profile for your favorite e-liquids. Experience a smoother draw and a heightened sensory delight with every puff. The sleek design of the replacement tank adds a touch of modern elegance to your vaping setup.

Featuring easy-to-use functionality, the Boulder W1 tank simplifies the refilling process, minimizing downtime and maximizing convenience. Its compatibility with various vaping devices makes it a versatile choice for enthusiasts seeking a seamless transition.

Included:
1 x Replacement Tank
2 x Replacement Oven

Available Ovens:
Quartz
We will ship your order within 1-2 business days. You should receive your Smoky Box within 3-7 business days after your order is processed, depending on your location. We only ship within the Continental United States.
We offer returns or exchanges within seven days of receiving your order as long as the product is unused. Click here to request a return or exchange.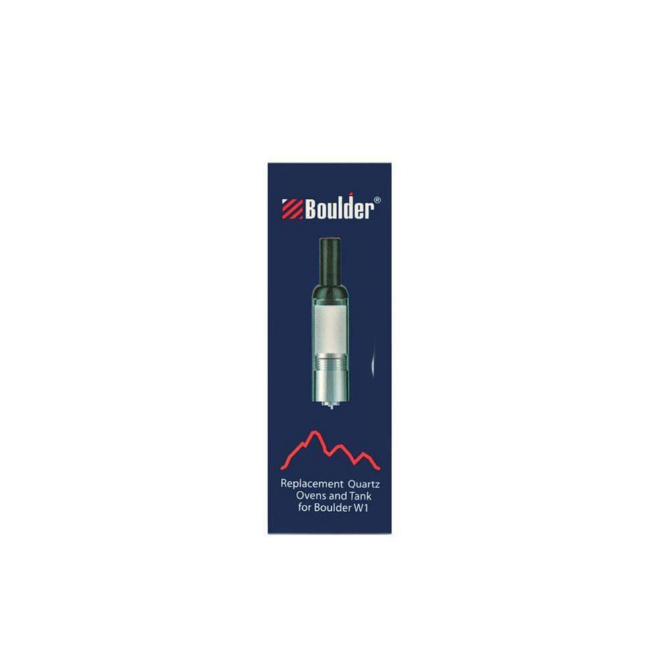 Boulder W1 Replacement Tank Quartz