Standing at a comfortable 12 inches, the Klean Glow in the Dark Beaker strikes the perfect balance between size and functionality. Its generous height allows for an ample amount of smoke to be filtered, ensuring a satisfying and flavorful inhale. The ergonomic design fits comfortably in your hand, making each draw smooth and effortless.

      Features:

Beaker-style water pipe
9mm thick borosilicate glass
12 inch tall
Ice-catcher
Signature glow in the dark stripe
14mm bowl with built-in glass screen

      Inside the box:

KLEAN beaker
KLEAN glass bowl
Downstem
Silicone ice-mold
Cleaning brush
Cleaning caps (2)
We will ship your order within 1-2 business days. You should receive your Smoky Box within 3-7 business days after your order is processed, depending on your location. We only ship within the Continental United States.
We offer returns or exchanges within seven days of receiving your order as long as the product is unused. Click here to request a return or exchange.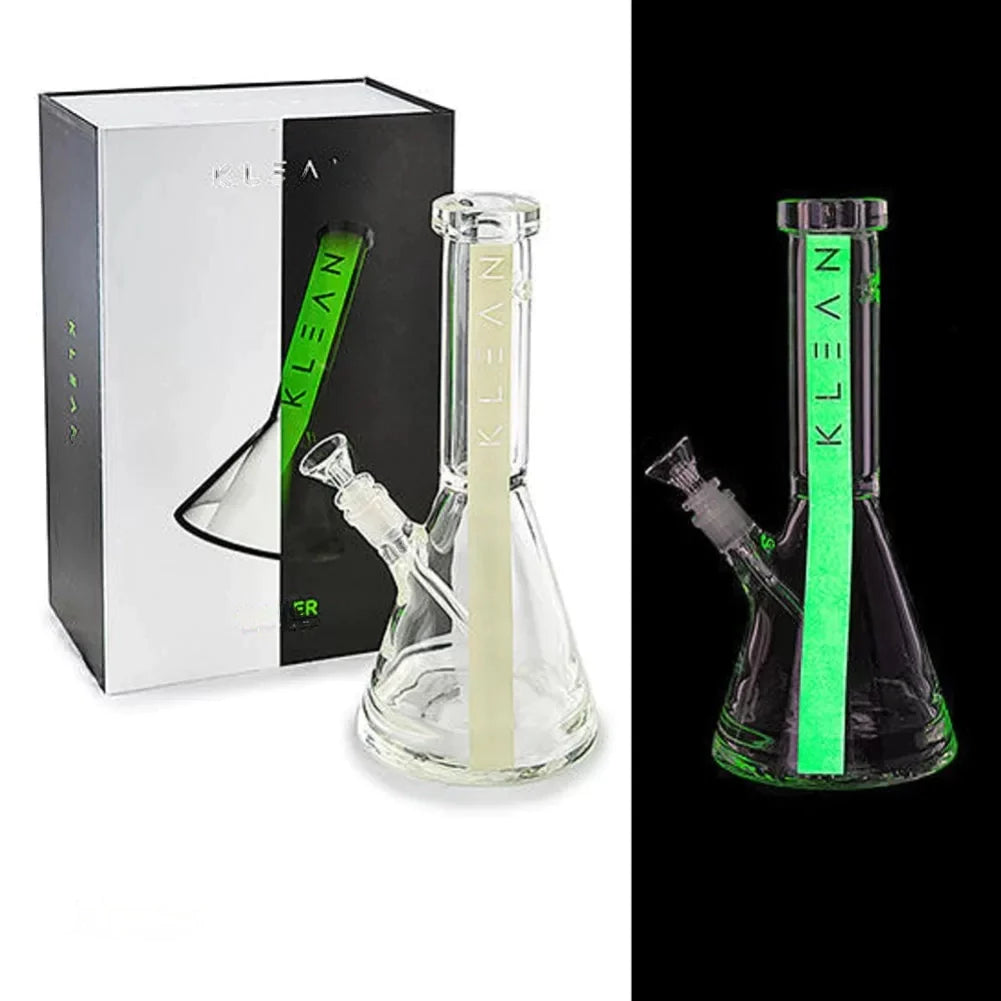 12" Klean Glow in the Dark Beaker