Looking for the perfect way to celebrate the holidays with your stoner friends? Look no further than 420 Cardz Holiday Wake & Bake 5pk! These innovative greeting cards come complete with pre-rolled joint holders, so you can give the gift of ganja and good vibes.

Each pack includes five unique cards, all with festive holiday designs. Whether you're celebrating Christmas, Hanukkah, or Kwanzaa, there's a card for everyone. And with the pre-rolled joint holders, your friends can start enjoying their gift as soon as they open it.

420 Cardz Holiday Wake & Bake 5pk is the perfect way to show your friends how much you care. They're also a great way to add a little bit of humor to your holiday celebrations.

So what are you waiting for? Order your pack today and make your stoner friends' holidays extra special!
We will ship your order within 1-2 business days. You should receive your Smoky Box within 3-7 business days after your order is processed, depending on your location. We only ship within the Continental United States.
We offer returns or exchanges within seven days of receiving your order as long as the product is unused. Click here to request a return or exchange.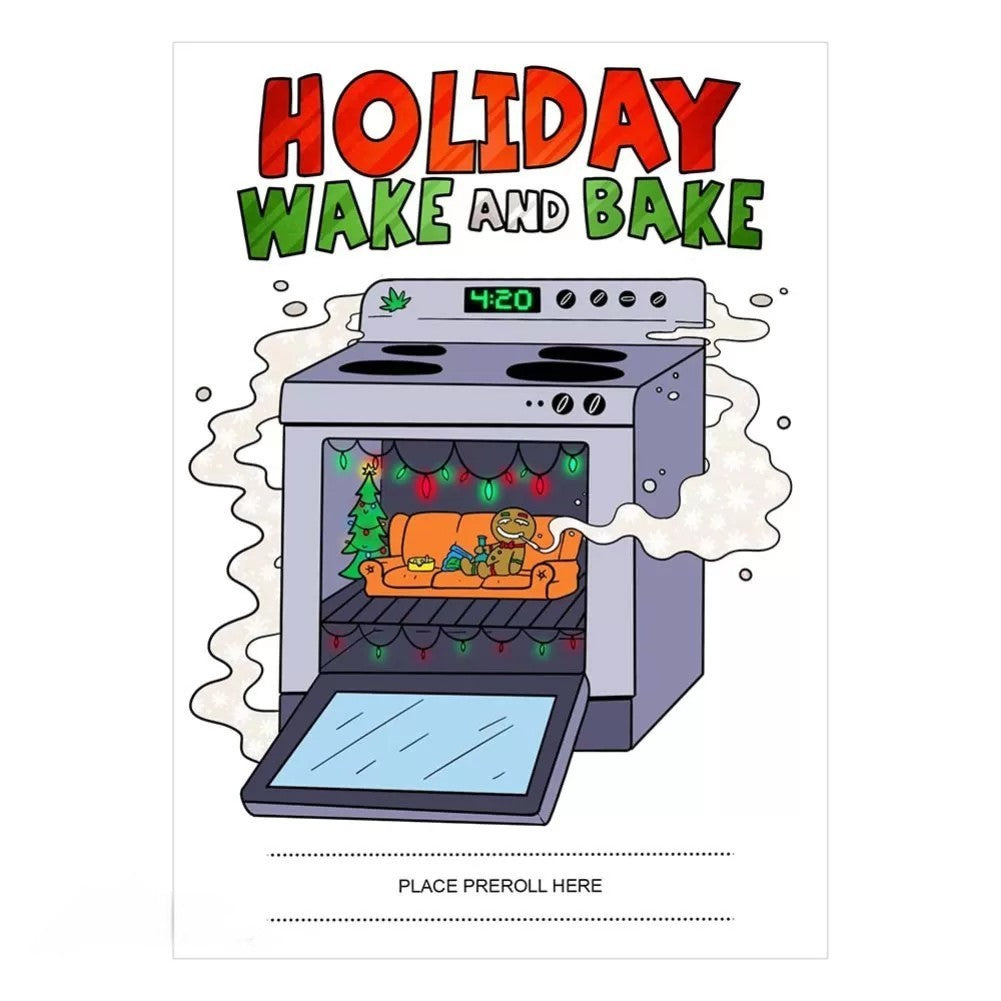 420 Cardz Holiday Wake & Bake 5pk Christmas Cards