Its unique design truly sets the Hemper Blast Off Rocket Water Pipe apart. Crafted to resemble a rocket ready for launch, this piece adds a touch of whimsy and excitement to your smoking ritual. The attention to detail is astonishing, from the meticulously sculpted body to the realistic features that evoke the thrill of space exploration. Whether you're a space enthusiast or appreciate innovative design, this water pipe will surely capture your attention.

      Specs:

Height: 7.5"
Diameter: 3.5"
Percolator: Showerhead
Thickness: 3mm
Stacks bubbles and smoke for a "Blast Off" effect
We will ship your order within 1-2 business days. You should receive your Smoky Box within 3-7 business days after your order is processed, depending on your location. We only ship within the Continental United States.
We offer returns or exchanges within seven days of receiving your order as long as the product is unused. Click here to request a return or exchange.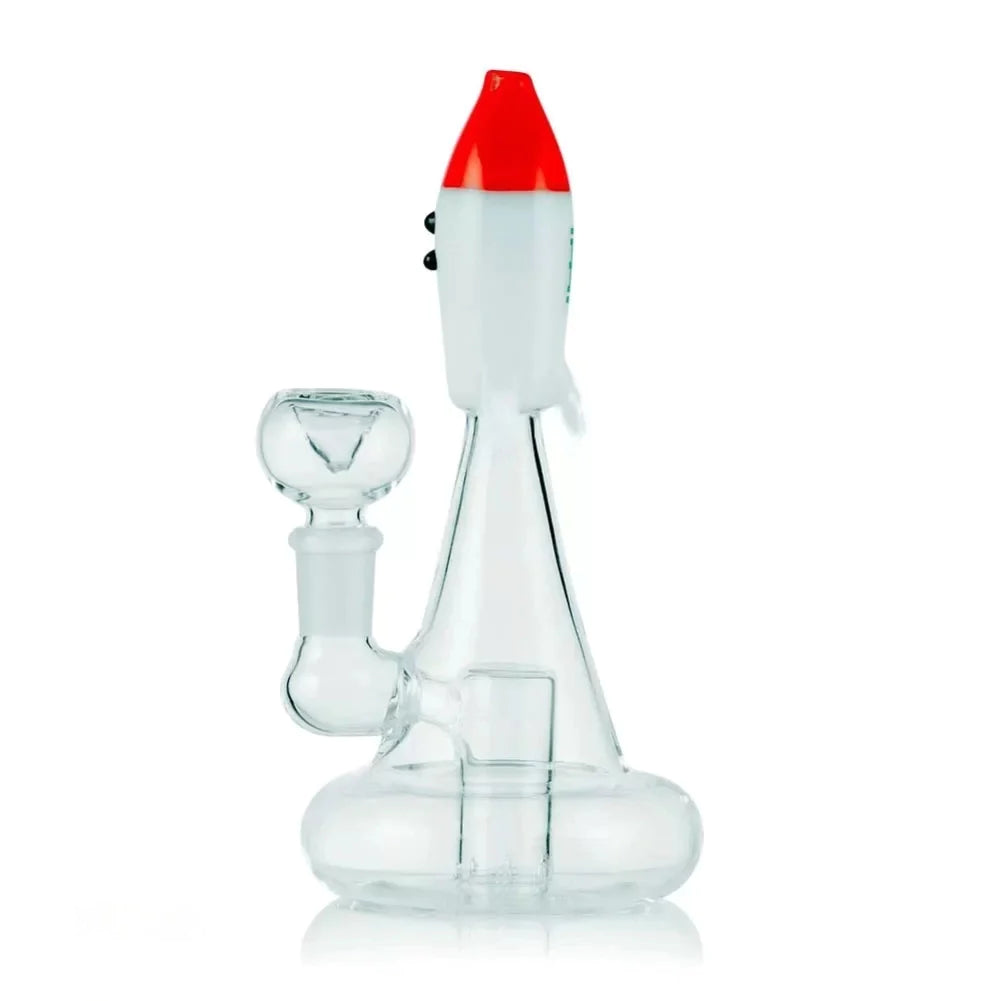 7.5" Hemper Blast Off Rocket Water Pipe