Anchor Detox Saliva Cleanse Mouthwash is a specially formulated product that can help cleanse and detox your saliva. It is designed to remove toxins and metabolites from your saliva, which can leave it feeling clean and fresh. The mouthwash uses natural ingredients, such as sodium chlorite, peppermint oil, and glycerin, to cleanse your saliva and freshen your breath. You can use it safely, regardless of your age, and it is beneficial for those who smoke, consume alcohol, or use recreational drugs. It can also be used to prepare your saliva for a drug test. Overall, Anchor Detox Saliva Cleanse Mouthwash is a reliable and effective product that can help you maintain a healthy mouth and prepare for a drug test.

     Features:

Powerful yet gentle formula
Pass a saliva drug test with ease
Natural, safe ingredients
Quick-acting formula
We will ship your order within 1-2 business days. You should receive your Smoky Box within 3-7 business days after your order is processed, depending on your location. We only ship within the Continental United States.
We offer returns or exchanges within seven days of receiving your order as long as the product is unused. Click here to request a return or exchange.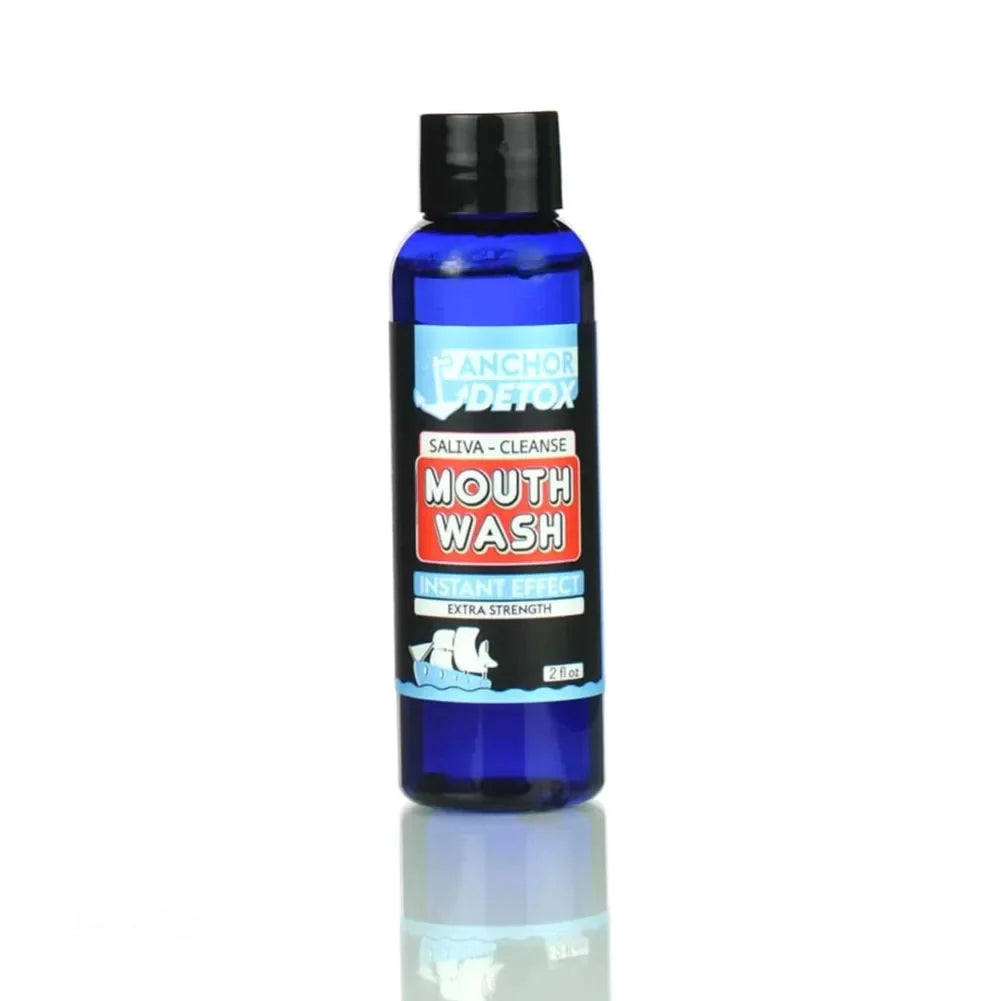 Anchor Detox Saliva Cleanse Mouthwash