Calling all heavy smokers in need of a rolling paper solution! For every devoted smoker, this full box of King Size papers is a need. Say goodbye to the constant struggle of running low on rolling papers with Blazy Susan's Pink King Size Rolling Papers in a convenient box! 

What's Included:

1 Box filled with 50 booklets of papers, containing 50 king size papers in each.

Product Description:

| | |
| --- | --- |
| Weight |  0.01 lbs  |
| Dimensions | 4.5 x 1 x 0.2 in |
We will ship your order within 1-2 business days. You should receive your Smoky Box within 3-7 business days after your order is processed, depending on your location. We only ship within the Continental United States.
We offer returns or exchanges within seven days of receiving your order as long as the product is unused. Click here to request a return or exchange.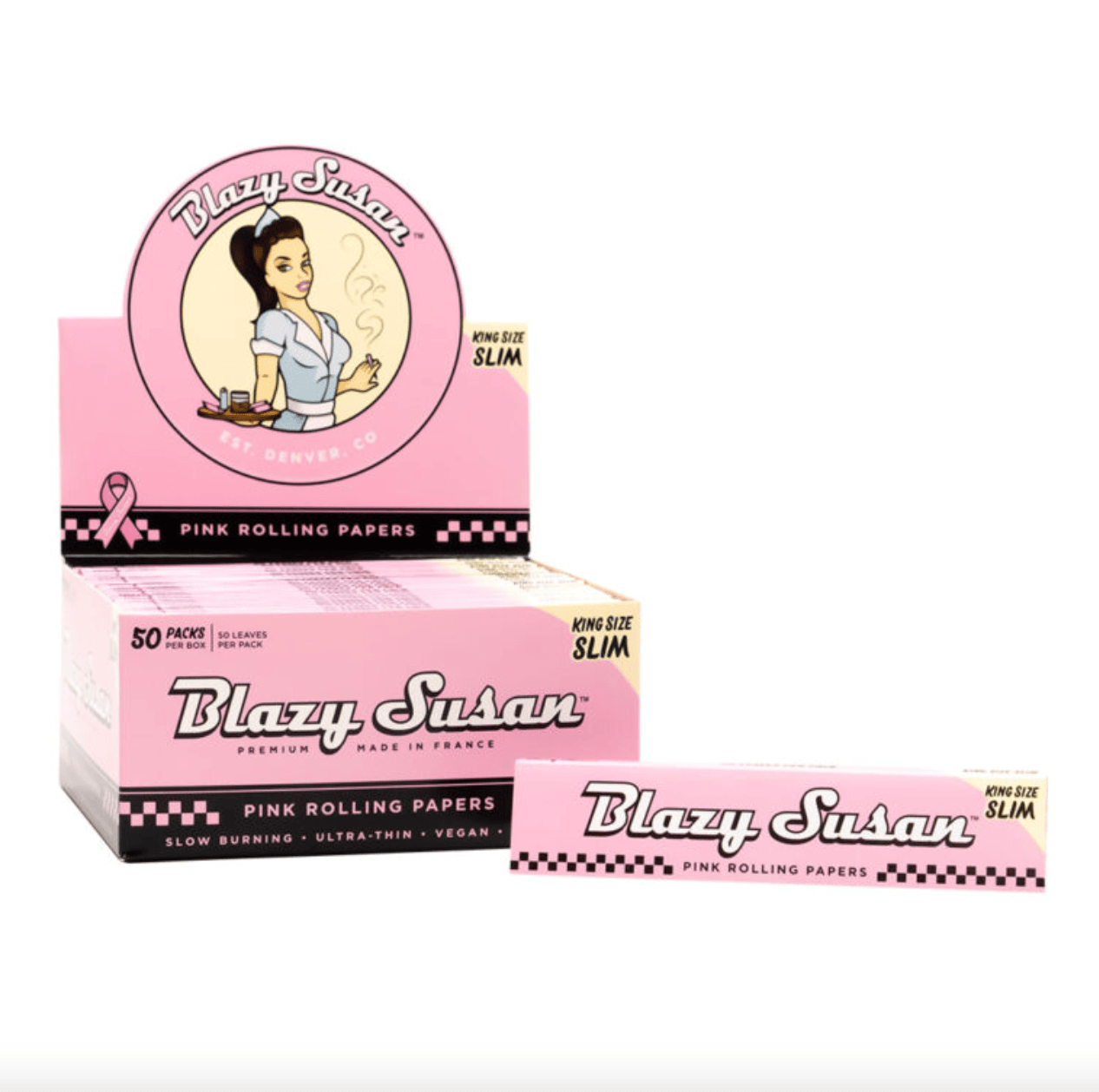 Blazy Susan Pink Rolling Papers King Size | Box