Bob Marley Pre Rolled Cones are the perfect choice for smokers looking for a quality, convenient experience. Made with 100% pure hemp, these King Size cones have a generous size of 110mm and feature 26mm tips. A great value with 3 cones per pack and 33 packs per retail display.

Size: King Size
Dimensions: 110mm (Length); 26mm (tip)
3 Pre Rolled Cones / Pack
We will ship your order within 1-2 business days. You should receive your Smoky Box within 3-7 business days after your order is processed, depending on your location. We only ship within the Continental United States.
We offer returns or exchanges within seven days of receiving your order as long as the product is unused. Click here to request a return or exchange.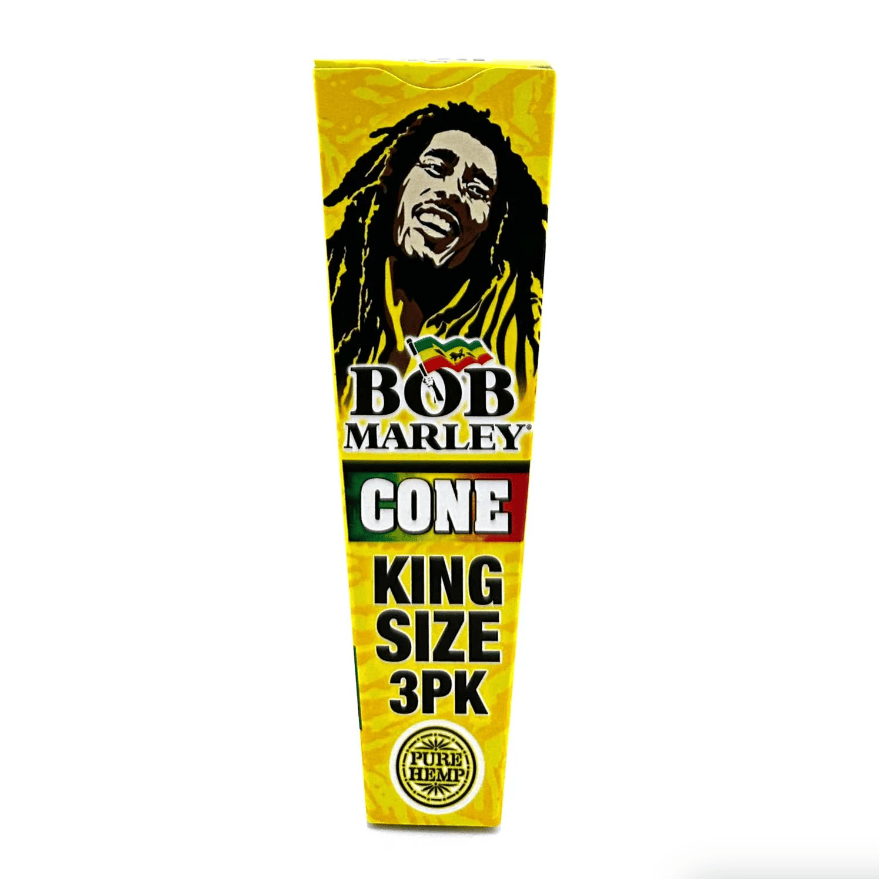 Bob Marley King Size 3Pk Cones