Introducing the Boulder W1 Durable Concentrate Pen, a game-changer in vaping with its revolutionary design and structure. This cutting-edge device redefines how you experience concentration, offering unparalleled performance and durability. At the heart of the Boulder W1 is its innovative design, meticulously crafted to enhance every aspect of your vaping journey. The sleek and ergonomic body feels comfortable in your hand and exudes modern sophistication. This pen is not just a vaping device; it's a statement of style and innovation.

      Key Features:

 Easy to use
 Dimensions: 124 mm x 11 mm x 20mm
Charge time: 45 minutes
 Battery capacity: 360 mAh
 Vape juice capacity: 1.5 mL
High-quality food-grade steel construction
We will ship your order within 1-2 business days. You should receive your Smoky Box within 3-7 business days after your order is processed, depending on your location. We only ship within the Continental United States.
We offer returns or exchanges within seven days of receiving your order as long as the product is unused. Click here to request a return or exchange.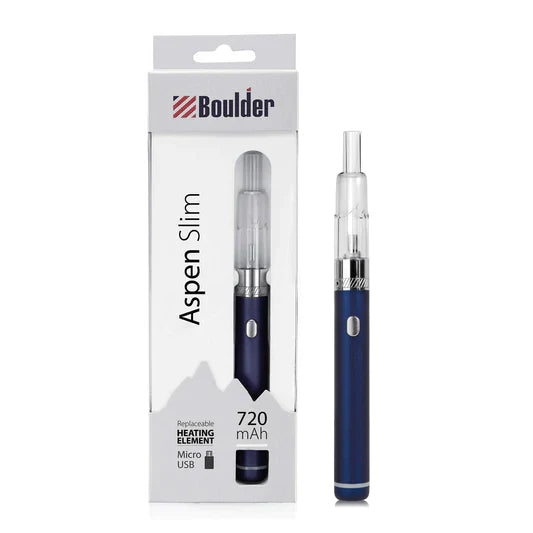 Boulder W1 Durable Concentrate Pen