Featuring an advanced convection heating system, the CVF ensures efficient extraction, preserving the full spectrum of flavors and aromas from your favorite herbs. Its precise temperature control allows you to tailor each session to perfection, delivering a customized and consistent vaping experience.

Designed for convenience, the Boundless CVF boasts a large herb chamber, reducing the need for frequent refills. The intuitive OLED display provides real-time temperature feedback, empowering users with control and insight into their vaping sessions.

FEATURES:

Height 4 ¼ in / 10.8 cm
Width 2 ⅜ in / 6 cm
Depth 1 ⅛ in / 3.2 cm
4.7 oz / 134 g
140° F - 446° F (60° C - 230° C)
Fully Adjustable Temp. Range
USB Charging
3-year Warranty and 1-year warranty on the battery
100% Satisfaction Guarantee
We will ship your order within 1-2 business days. You should receive your Smoky Box within 3-7 business days after your order is processed, depending on your location. We only ship within the Continental United States.
We offer returns or exchanges within seven days of receiving your order as long as the product is unused. Click here to request a return or exchange.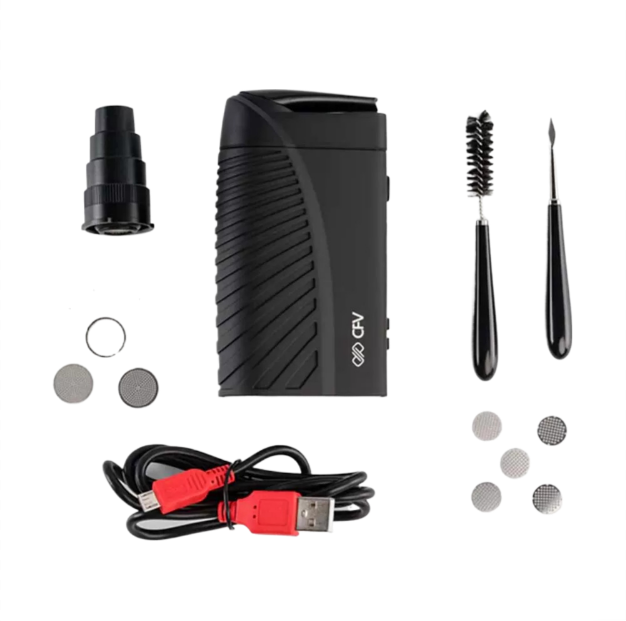 Boundless CVF Dry Herb Vaporizer