The Ceramic Mug Christmas Pipe is the perfect gift for the smoker in your life. This unique mug is made of high-quality ceramic and features a fully functional pipe on the front. The mug holds approximately 11 ounces of your favorite beverage, and the pipe is designed to provide a smooth and even smoke.

The Ceramic Mug Christmas Pipe is also very easy to use. Simply pack the bowl with your favorite herbs, light it up, and enjoy. The smoke will travel up the hollow handle and into the mouthpiece, allowing you to take a hit without having to worry about spilling your drink.

Features:

Enjoy a cup of coffee along with bowl of your favourite flower!
Made of ceramic with a multi color finish.
No two pieces are the same - each one is slightly different.
Carburetor included.


Order your Ceramic Mug Christmas Pipe today!
We will ship your order within 1-2 business days. You should receive your Smoky Box within 3-7 business days after your order is processed, depending on your location. We only ship within the Continental United States.
We offer returns or exchanges within seven days of receiving your order as long as the product is unused. Click here to request a return or exchange.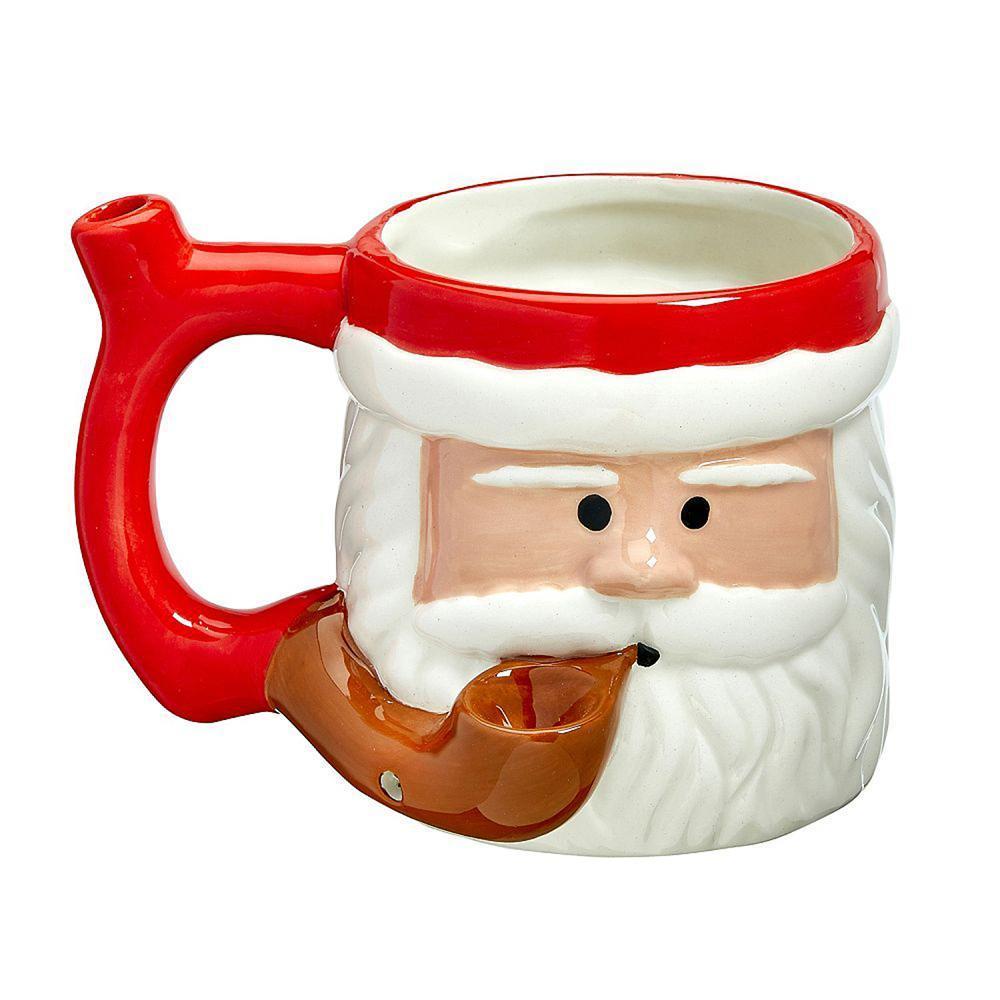 Ceramic Mug Christmas Pipe