Cheetos American Turkey Puffs - Big Size, the ultimate snack for those craving a larger-than-life turkey experience. These oversized, crunchy puffs are made with real turkey, delivering an authentic and savory taste in every colossal bite. Each puff is generously seasoned to perfection, capturing the essence of traditional American turkey flavors in its grandest form. Whether you're enjoying them as a hearty solo treat or sharing them with a hungry crowd, Cheetos American Turkey Puffs - Big Size will satisfy even the most insatiable cravings.

  Features:

A brand new Cheetos flavor that will surely tantalize your taste buds.
We will ship your order within 1-2 business days. You should receive your Smoky Box within 3-7 business days after your order is processed, depending on your location. We only ship within the Continental United States.
We offer returns or exchanges within seven days of receiving your order as long as the product is unused. Click here to request a return or exchange.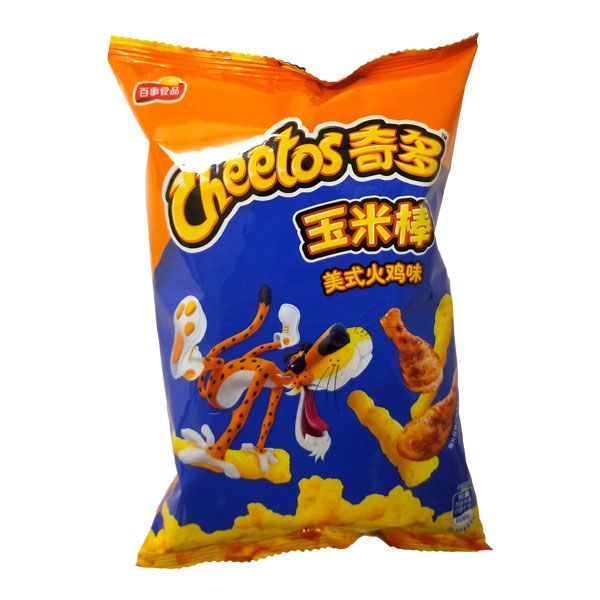 Cheetos American Turkey Puffs - Big Size