This item features a classic beaker design, yet it embraces a contemporary twist. The neck showcases an alluring floral diamond pattern in vibrant Chrometech, which gracefully extends down to the spacious and crystal-clear base.

Crafted from durable borosilicate glass, this scientific beaker offers exceptional thickness. It includes a detachable diffuser downstem, ensuring a seamless and enjoyable smoking experience. Additionally, it comes with a 14.5mm male herb bowl, allowing for convenient herb placement.
We will ship your order within 1-2 business days. You should receive your Smoky Box within 3-7 business days after your order is processed, depending on your location. We only ship within the Continental United States.
We offer returns or exchanges within seven days of receiving your order as long as the product is unused. Click here to request a return or exchange.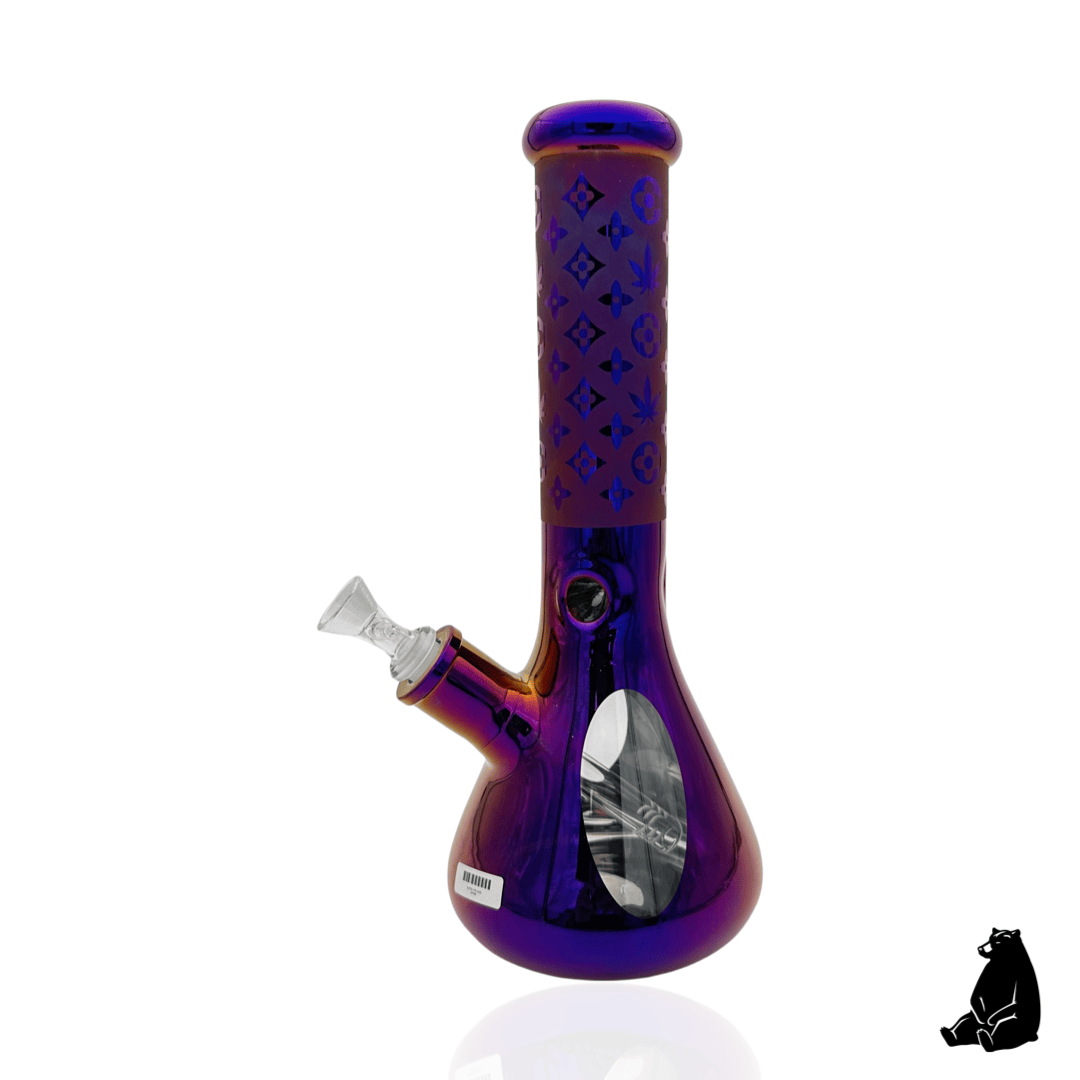 Designer Floral Diamond Print Chrometech Bong