Hey there! Have you heard of Detoxify Mega Clean? It's a powerful 32 oz liquid detox drink that can help cleanse your body of toxins and impurities in just a few hours. It's perfect for people who need to pass a drug test or who want to detox their system. Give it a try and see how refreshed and revitalized you'll feel!

Features:

32 oz. one-day herbal cleanse

High toxicity, Short-term results

The optimal cleansing period: 3-4 hours

Best results when paired with Precleanse Herbal Supplement

Tropical Fruit flavor


How do I use Mega Clean?
To support your body's natural cleansing process, follow these simple steps:



Shake Mega Clean well and drink the entire contents of the bottle.

Wait 15 minutes. Refill the Mega Clean bottle with water — shake and drink.

Drinking 16 oz. of water every two hours can extend your cleansing benefits throughout the day.

Frequent urination (3-4 times) indicates that you are experiencing optimal cleansing.
We will ship your order within 1-2 business days. You should receive your Smoky Box within 3-7 business days after your order is processed, depending on your location. We only ship within the Continental United States.
We offer returns or exchanges within seven days of receiving your order as long as the product is unused. Click here to request a return or exchange.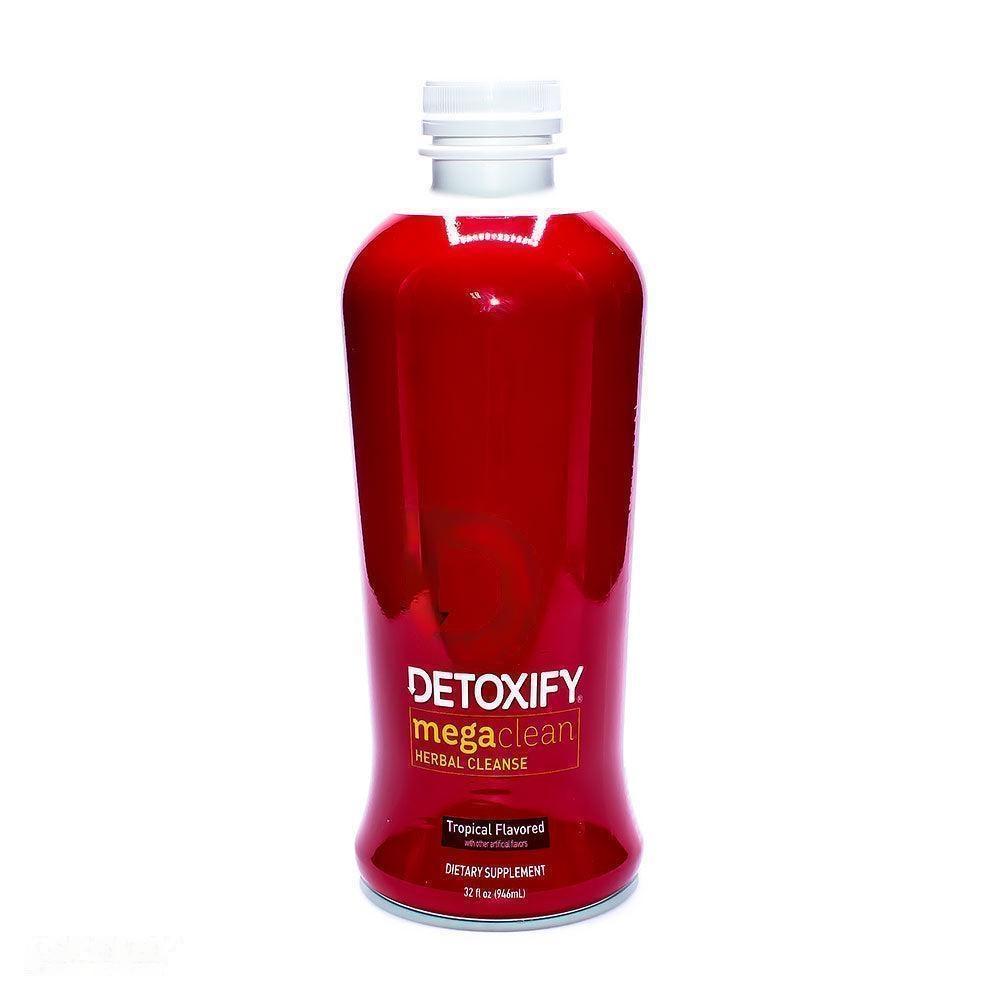 Detoxify Mega Clean 32 oz Liquid Detox Drink