4Dirty Rabbit Gummies: Each gummy contains 10mg of CBD, and they are made with all-natural ingredients, including organic hemp extract, tapioca syrup, and natural flavors. 4Dirty Rabbit Gummies are also gluten-free and vegan. Whether you're looking for a way to relax and de-stress after a long day, or you're looking for a natural way to relieve pain and inflammation, 4Dirty Rabbit Gummies are a great option. They're also a convenient way to take CBD, as you can take them anywhere, anytime. Try 4Dirty Rabbit Gummies today and see the difference CBD can make!

     Features:

1 Gummy per Pack
3g per Gummy
Max Potency
Get Ready To Rumble
We will ship your order within 1-2 business days. You should receive your Smoky Box within 3-7 business days after your order is processed, depending on your location. We only ship within the Continental United States.
We offer returns or exchanges within seven days of receiving your order as long as the product is unused. Click here to request a return or exchange.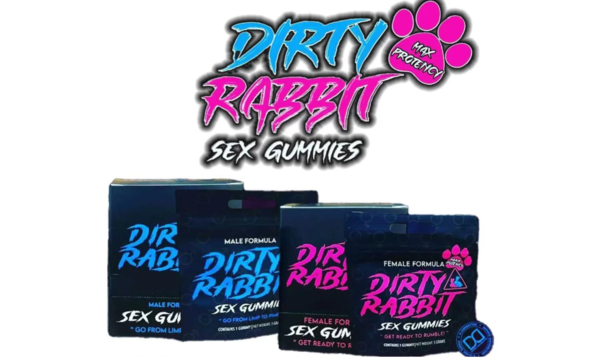 Dirty Rabbit Enhancement Gummies