Dove Exotic Hazelnut Wafer 10-Pack is the perfect indulgence for hazelnut lovers. Every wafer is infused with the rich and nutty essence of exotic hazelnuts, providing a heavenly experience with every bite. The irresistible combination of flavors that Dove Exotic Hazelnut Wafer offers allows your senses to savor the decadent and creamy delight. Whether you want to treat yourself or share with others, this 10-pack ensures that you can enjoy the exotic hazelnut goodness whenever you desire. With Dove Exotic Hazelnut Wafer, elevate your snacking experience and let the exotic hazelnut flavor transport you to a world of pure bliss in every crispy and satisfying wafer. Taste the exotic hazelnut goodness in every bite and savor the nutty perfection that Dove Exotic Hazelnut Wafer brings to your snacking moments.

     Features:

Explore the world of Dove Exotic Snacks and discover your next favorite cookie
Rich and velvety hazelnut filling that is perfectly paired with the crunchy wafer and chocolate
A delicious new twist on a classic snack
We will ship your order within 1-2 business days. You should receive your Smoky Box within 3-7 business days after your order is processed, depending on your location. We only ship within the Continental United States.
We offer returns or exchanges within seven days of receiving your order as long as the product is unused. Click here to request a return or exchange.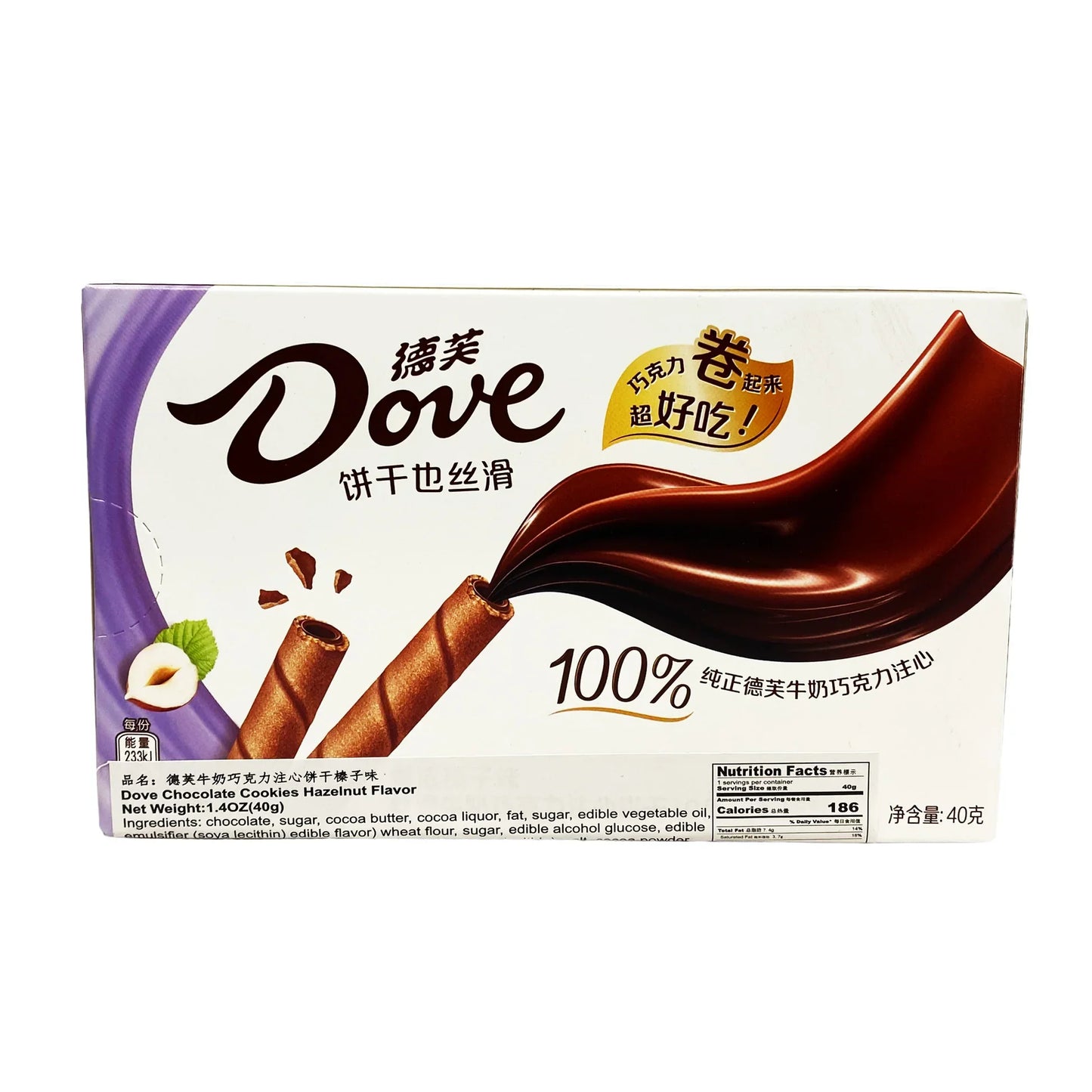 Dove Exotic Hazelnut Wafer 10-Pack