Durable Silicone 9" Straight Tube Bong with Glass Bowl - Swirl Design
View full details
Enhance your collection with this vibrant and virtually indestructible silicone water pipe, designed to add a pop of color to your sessions.

Crafted with high-quality food-grade silicone, this water pipe guarantees worry-free sessions and makes it perfect for lightweight travel. Standing tall at 9 inches, its sleek straight tube style ensures a smooth and enjoyable smoking experience.

The water pipe comes complete with essential accessories, including a glass downstem for optimal filtration, and a 14mm male herb bowl for convenient herb placement. With everything you need included, you can start enjoying your favorite herbs right away.
We will ship your order within 1-2 business days. You should receive your Smoky Box within 3-7 business days after your order is processed, depending on your location. We only ship within the Continental United States.
We offer returns or exchanges within seven days of receiving your order as long as the product is unused. Click here to request a return or exchange.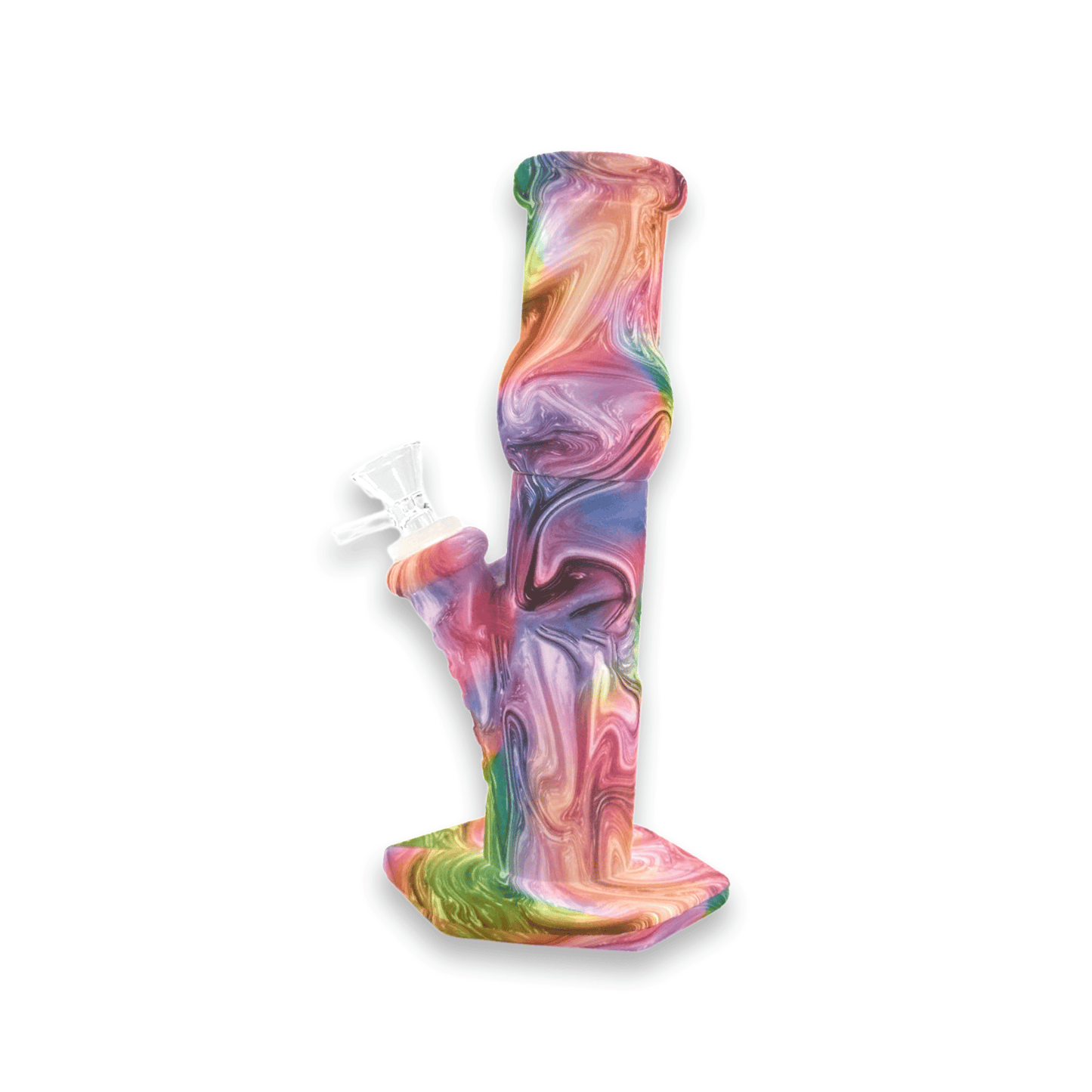 Durable Silicone 9" Straight Tube Bong with Glass Bowl - Swirl Design