Introducing the remarkable solution for effortlessly cleaning your Pyrex, borosilicate, metal, or ceramic pipes – our exclusive formula!

Renowned for its effectiveness, this original formula has earned a special place in the hearts of users over the years. Experience the convenience of cleaning your pipes in less than a minute! Say goodbye to soaking, scrubbing, and waiting. Simply give it a shake, rinse, and relish the results.

Each bottle contains 12 fluid ounces of this exceptional cleaning solution.

Please note that due to safety regulations, this item is classified as ORM-D and can only be shipped via Ground to the 48 contiguous US states.
We will ship your order within 1-2 business days. You should receive your Smoky Box within 3-7 business days after your order is processed, depending on your location. We only ship within the Continental United States.
We offer returns or exchanges within seven days of receiving your order as long as the product is unused. Click here to request a return or exchange.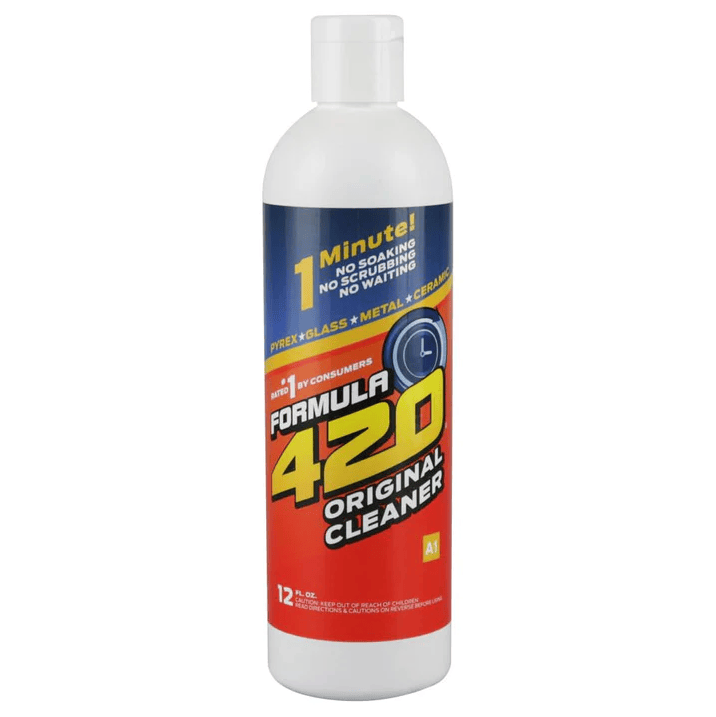 Formula 420 Original Pipe Cleaner | 12oz