Hamsa Blue Glass Rolling Tray Bring a touch of elegance to your smoking routine with the Hamsa Blue Glass Rolling Tray! This beautiful and functional rolling tray is made of high-quality borosilicate glass and features a large surface area with a built-in keef catcher. The Hamsa symbol, a hand with an eye in the palm, is a popular symbol of protection and good luck in many cultures, and it is sure to bring you good vibes while you're rolling.
We will ship your order within 1-2 business days. You should receive your Smoky Box within 3-7 business days after your order is processed, depending on your location. We only ship within the Continental United States.
We offer returns or exchanges within seven days of receiving your order as long as the product is unused. Click here to request a return or exchange.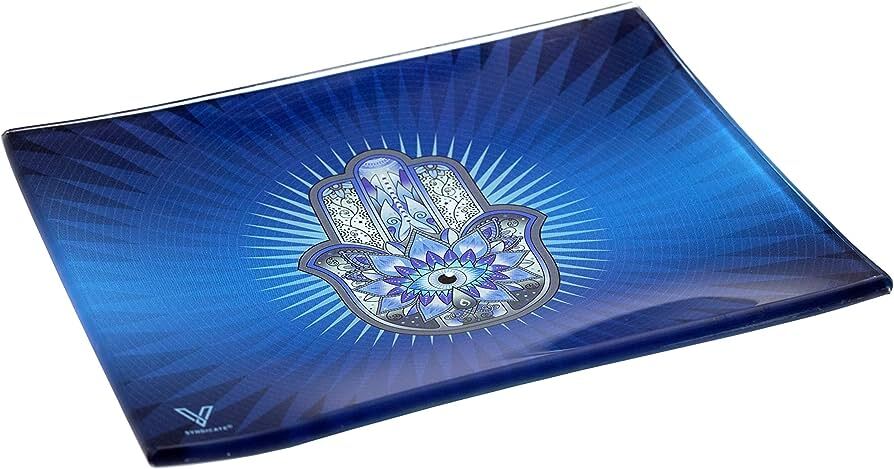 Hamsa Blue Glass Rollin' Tray