Herbal Clean QCarbo20 It is made with a blend of natural ingredients that work together to boost your liver function, increase urination, and promote sweating, all of which help remove toxins from your body. Herbal Clean QCarbo20 is also enhanced with MetaBoost, a proprietary blend of ingredients that helps to accelerate the detoxification process. This means that you can see results in just a few hours. Herbal Clean QCarbo20 is the perfect solution for people who need to pass a drug test or who want to detox their system. It's safe and effective for all adults, and it's non-GMO, vegan, and gluten-free.

For same-day detox results, please follow these easy steps:

Comfortably drink about 20 oz. of water.
For comfort, wait 20 minutes and drink the entire QCarbo20 bottle with the 5 vitamin energy booster tablets.
For your comfort, wait 15 minutes and then drink about 20 oz. more water.
Urinate frequently during the first hour to help expel toxins.
Same-day cleanse achieved.
We will ship your order within 1-2 business days. You should receive your Smoky Box within 3-7 business days after your order is processed, depending on your location. We only ship within the Continental United States.
We offer returns or exchanges within seven days of receiving your order as long as the product is unused. Click here to request a return or exchange.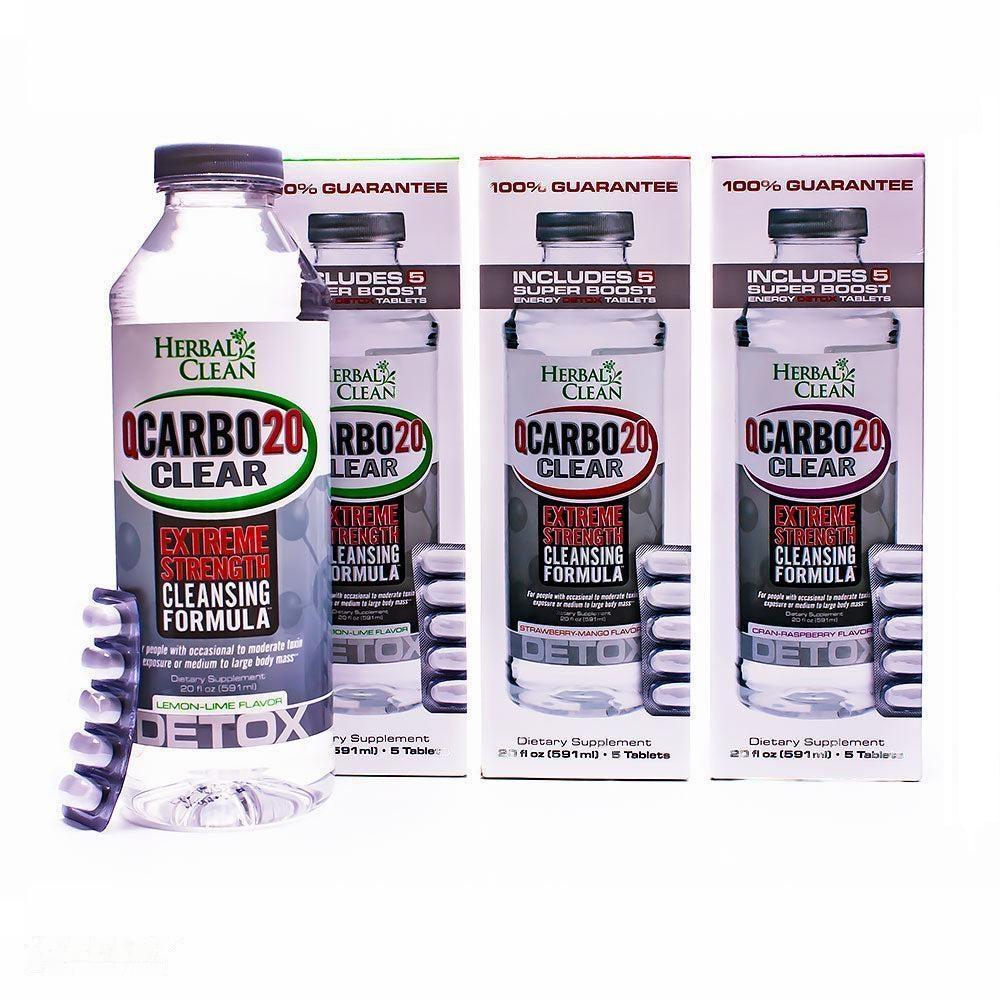 Herbal Clean QCARBO20 20 Ounce 5 Tablet Detox Drink