Hershey's Choco Cream Exotic Cookies a heavenly delight that combines the classic Hershey's chocolate with a twist of exotic flavors. Each bite of these irresistible cookies is a symphony of rich chocolate and exotic cream, creating a truly indulgent experience for your taste buds. The exotic flavors in these cookies add a delightful twist to the familiar Hershey's goodness, leaving you craving for more. Whether you're enjoying them as a sweet treat or sharing them with loved ones, Hershey's Choco Cream Exotic Cookies are guaranteed to satisfy your chocolate cravings most deliciously and exotically. Elevate your snacking experience with these exquisite cookies, and let the irresistible combination of Hershey's chocolate and exotic cream take you on a journey of pure bliss in every bite.

    Features:

Exotic Snacks
Satisfy your Sweet Tooth
Imported from China
We will ship your order within 1-2 business days. You should receive your Smoky Box within 3-7 business days after your order is processed, depending on your location. We only ship within the Continental United States.
We offer returns or exchanges within seven days of receiving your order as long as the product is unused. Click here to request a return or exchange.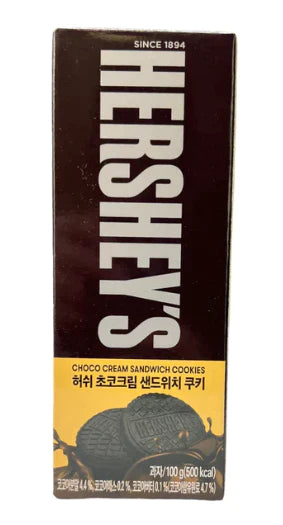 Hershey's Choco Cream Exotic Cookies