High Voltage Detox Folli Cleanse Shampoo for Hair Follicles is a powerful shampoo that can help you cleanse your hair follicles of toxins and impurities. It's the perfect solution for people who need to pass a hair follicle drug test or who want to detox their hair. High Voltage Detox Folli Cleanse Shampoo is made with natural ingredients, including milk thistle, uva ursi, and dandelion root. These ingredients open up your hair follicles and remove toxins and impurities. High Voltage Detox Folli Cleanse Shampoo is also enhanced with a unique blend of B vitamins and electrolytes, which help to replenish the nutrients that are lost during the detoxification process.

Detox Folli-Cleanse Shampoo Directions: (Shake Well)

Wash hair thoroughly with Detox Folli-Cleanse Shampoo by using only a quarter of the bottle (25% of the bottle, about .5 oz.) then rinse completely and leave damp.
Apply the remainder of the bottle (1.50 oz.) of Shampoo and massage thoroughly into hair using only your fingers. Do not brush or comb hair.
Cover with shower cap and let set for 20 minutes but no more than 30 minutes.
Rinse thoroughly.

Towel, style or blow dry your hair as usual, but be sure not to use combs, brushes or hair products that may be contaminated by old hair that had exposure to toxins or smoke.

Success Tips and Facts:

Avoid all unwanted toxins for 24-48 hours prior to using Folli-Cleanse Shampoo. (The longer the better!)
We will ship your order within 1-2 business days. You should receive your Smoky Box within 3-7 business days after your order is processed, depending on your location. We only ship within the Continental United States.
We offer returns or exchanges within seven days of receiving your order as long as the product is unused. Click here to request a return or exchange.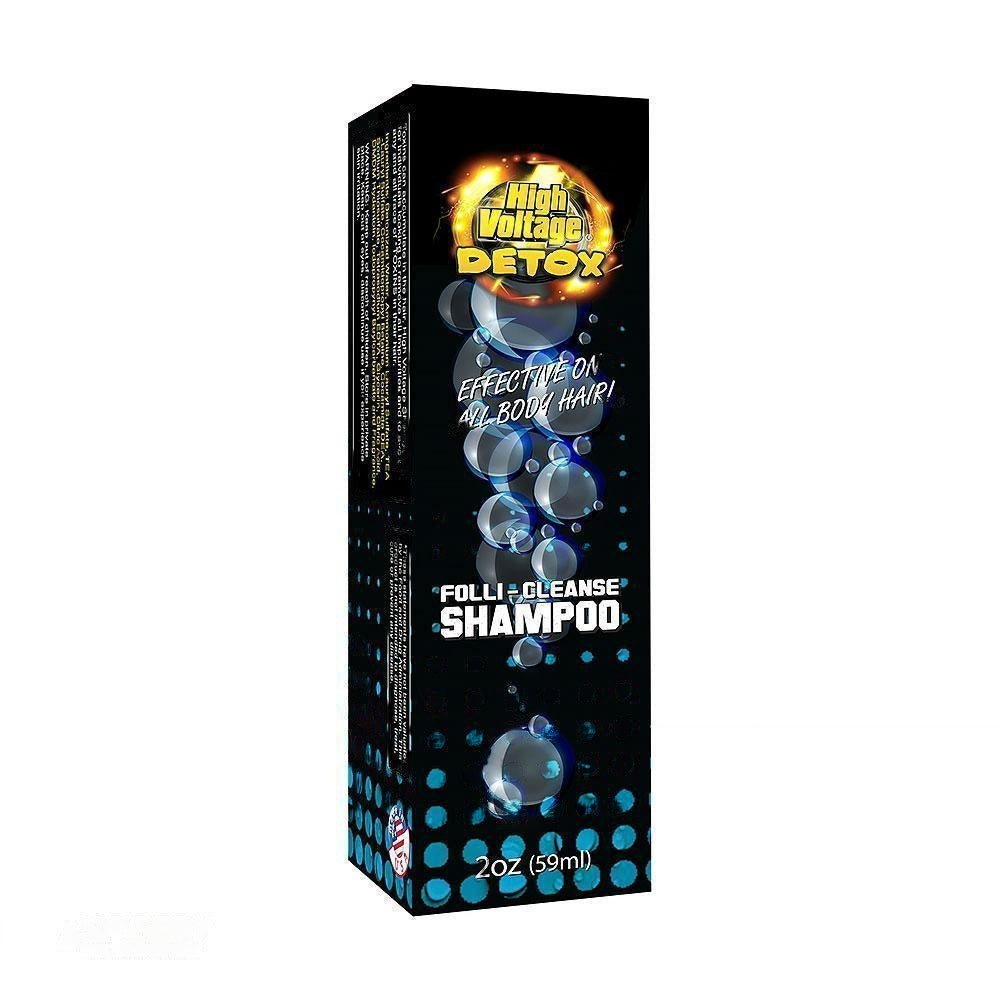 High Voltage Detox Folli Cleanse Shampoo for Hair Follicles