The Honeydew 350mAh Battery is a small and discreet vape battery that is perfect for those who want a portable and affordable vape. It features a long-lasting 350mAh battery that can provide hours of vaping enjoyment, and it also has a button-activated design that makes it easy to use. The Honeydew 350mAh Battery is made from high-quality materials and is available in various colors, so you can find the perfect one to match your style.

       Features:

USB Compatible
Compact Device
Dimensions: Length - 4" Diameter - 0.55"
Compatible with 510 Threaded Cartridges
Discharge Time: Approx. 5 Minutes
Adjustable voltage
Single Button
Matte Finish
Perfect Blend Of Size And Power
Designed For Dry Herbs
350 mAh Variable Voltage with Preheat 1.8V
Voltage Settings: 3.6V, 3.1V, 2.7V;
Battery For A High-End Vaporizer
Charger Not Included
Always charge batteries on a clean and fire-proof surface.
Never leave charging batteries unattended.
Do not use batteries that have any visible damage.
We will ship your order within 1-2 business days. You should receive your Smoky Box within 3-7 business days after your order is processed, depending on your location. We only ship within the Continental United States.
We offer returns or exchanges within seven days of receiving your order as long as the product is unused. Click here to request a return or exchange.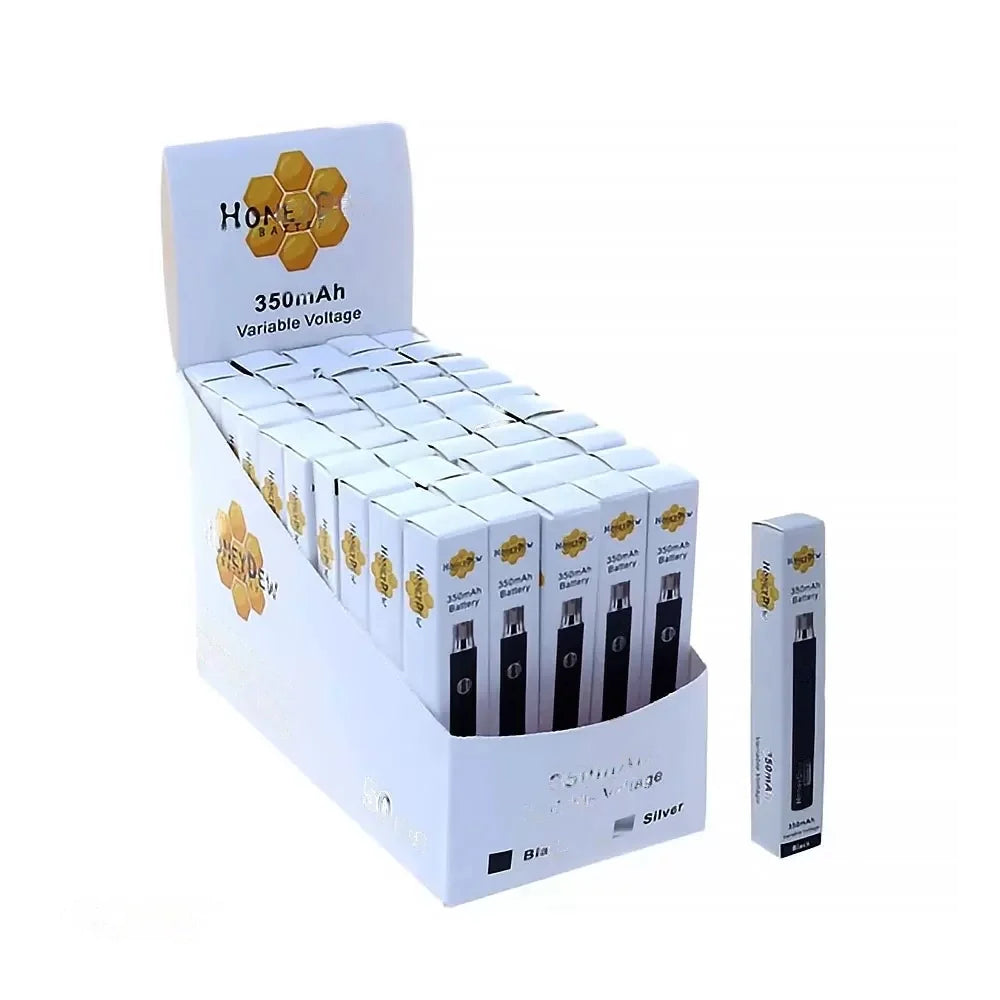 Honeydew Long- lasting Vape Pen Battery with 350mAh