The Kangertech Clapton Coil is the ultimate coil for vapers looking for enhanced flavor and vapor production. It features a unique Clapton design, made of a thin wire wrapped around a thicker wire. This design increases the coil's surface area, allowing more e-liquid to be vaporized simultaneously. This results in a more flavorful and satisfying vaping experience. The Kangertech Clapton Coil is also very durable and can withstand high temperatures. This means you can use it for extended periods without worrying about it burning out. The Clapton Coil is also very easy to install and use, making it an excellent option for both beginners and experienced vapers.

     Features:

Recommended Wattage: 18 - 70W
Clapton Wrap Styles
Kanthal Wires
100% Japanese Organic Cotton Wick
Single Chamber Design
Robust Flavor
Pure Taste
Super Thick Vapor Clouds
It lasts longer than Kanthal coils
Stainless Steel Organic Cotton Coil
We will ship your order within 1-2 business days. You should receive your Smoky Box within 3-7 business days after your order is processed, depending on your location. We only ship within the Continental United States.
We offer returns or exchanges within seven days of receiving your order as long as the product is unused. Click here to request a return or exchange.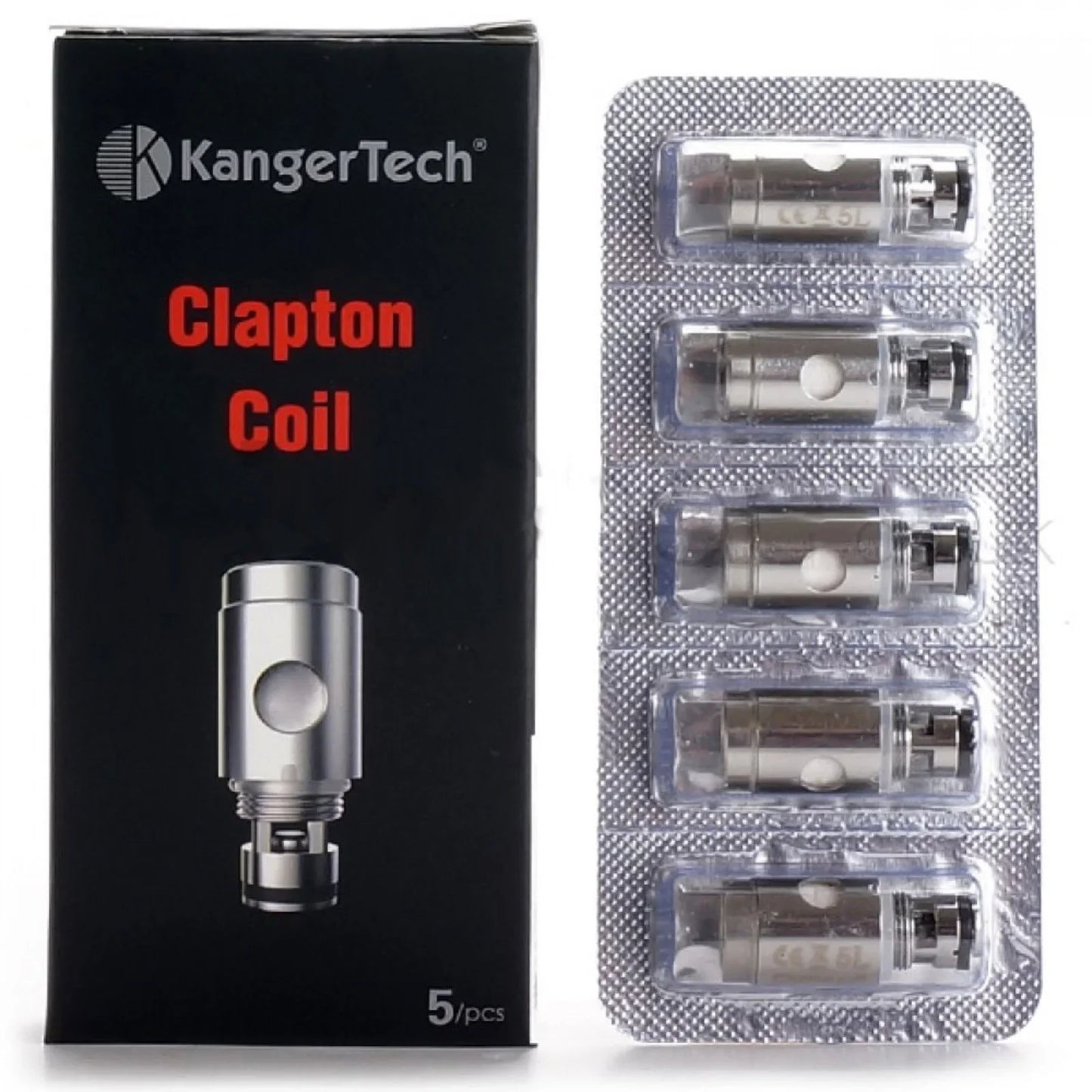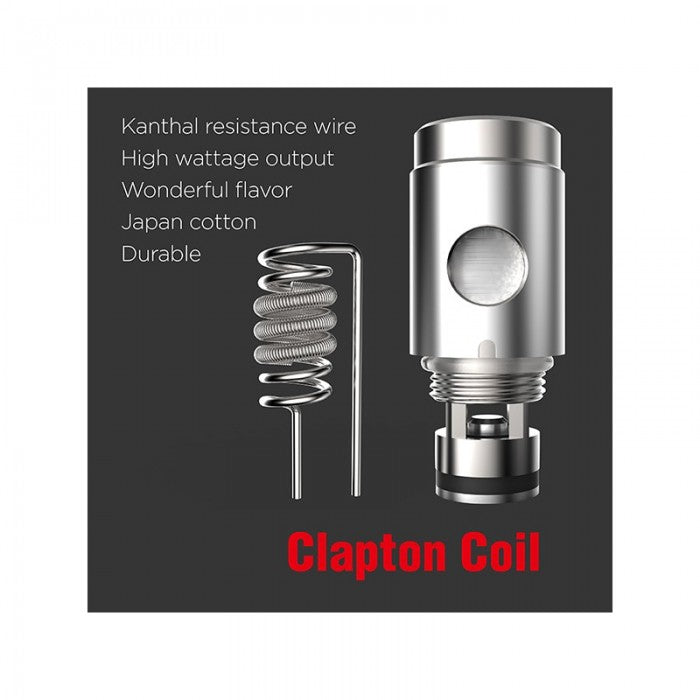 Kangertech Clapton Coil for Vaping