The Law Twist Slim Pen Assorted Colors is a discreet and portable vape pen perfect for those who want a stealthy vaping experience. It features a sleek and stylish design that is easy to conceal and a button-activated design that makes it easy to use. The Law Twist Slim Pen Assorted Colors is available in various colors, so you can find the perfect one to match your style.

      Features:

LAW Twist Slim Pen
Preheat Mode
Adjustable Voltage 3.3v, 3.8v, 4.3v, 4.8v
Auto Safety Shut-Off
Fast Charge
Comes in assorted colors based on availability
We will ship your order within 1-2 business days. You should receive your Smoky Box within 3-7 business days after your order is processed, depending on your location. We only ship within the Continental United States.
We offer returns or exchanges within seven days of receiving your order as long as the product is unused. Click here to request a return or exchange.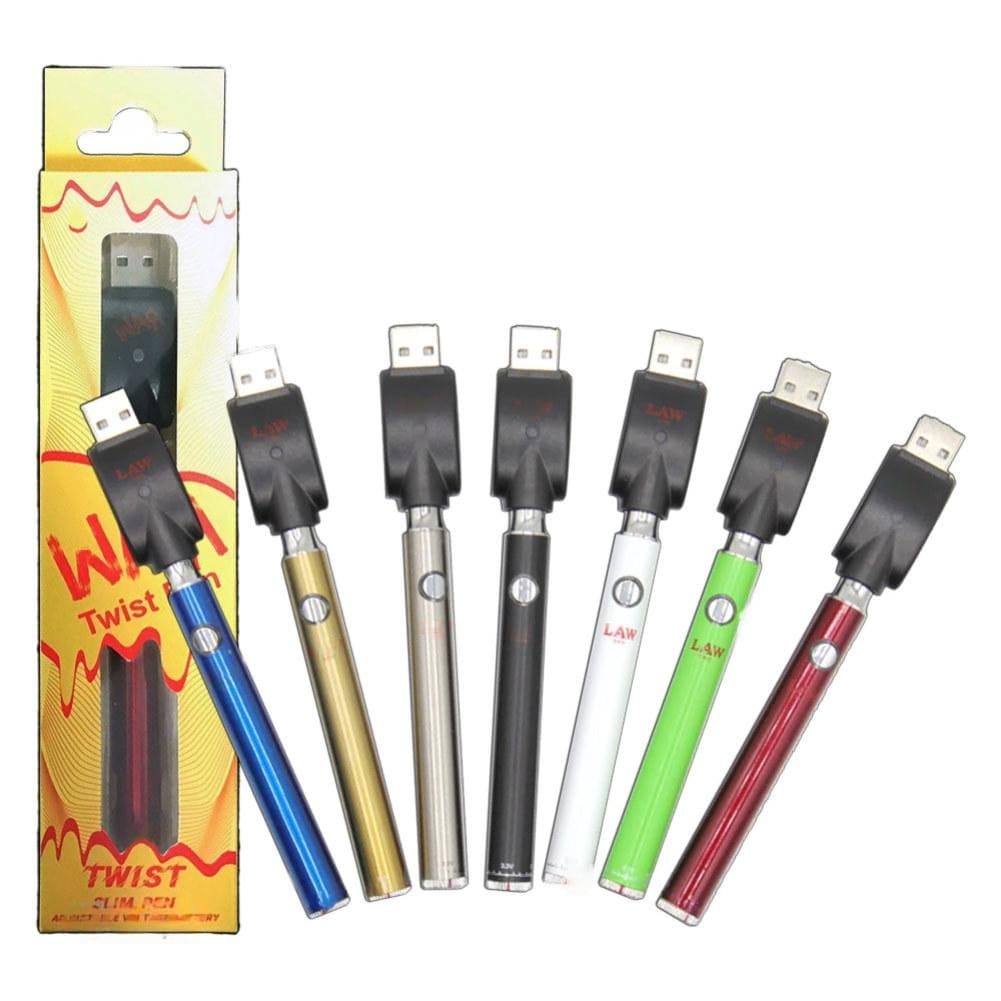 Law Twist Portable Vape Pen