Lay's Exotic Hokkaido Cheese Chips are a must-try for any cheese lover. Inspired by the rich dairy traditions of Hokkaido, Japan, these chips are crafted with a blend of creamy Hokkaido cheese and a hint of sweetness. Their unique wavy texture and irresistibly cheesy flavor will transport you to the heart of Japan with every bite. Made with real Hokkaido cheese and cooked to golden perfection, Lay's Exotic Hokkaido Cheese Chips are a delicious and satisfying snack that's also gluten-free. Whether you enjoy them on their own or with your favorite dip, these chips will become your go-to cheesy indulgence. Embark on a culinary adventure to Hokkaido with Lay's Exotic Hokkaido Cheese Chips and experience the true essence of Japanese cheese culture. You won't be disappointed!

      Features:

An exotic new Lay's flavor that will surely tantalize your taste buds.
We will ship your order within 1-2 business days. You should receive your Smoky Box within 3-7 business days after your order is processed, depending on your location. We only ship within the Continental United States.
We offer returns or exchanges within seven days of receiving your order as long as the product is unused. Click here to request a return or exchange.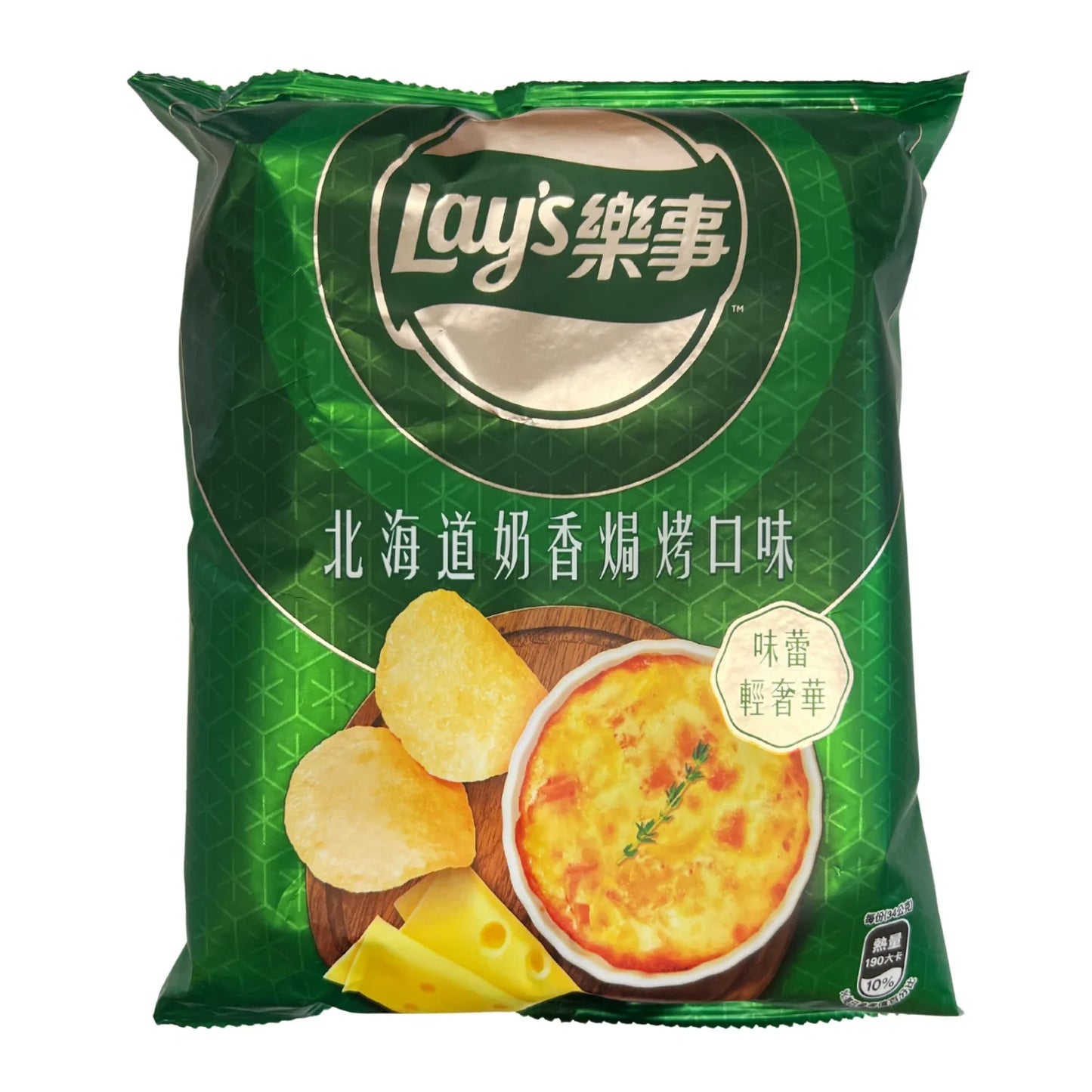 Lay's Exotic Hokkaido Cheese Chips