Lay's Exotic Kobe Steak Chips are a culinary delight that tantalizes the taste buds with authentic Kobe beef's rich, marbled flavors. Inspired by the world-renowned Wagyu beef from Japan, these chips capture the essence of savory grilled steak, transporting you to a luxurious steakhouse experience with every bite. Made with natural beef and spices and cooked to perfection, Lay's Exotic Kobe Steak Chips are a delectable and satisfying snack that's also gluten-free. Whether you're enjoying them on their own or with your favorite dip, these chips will surely become your go-to indulgence.

Features:

An exotic new Lay's flavor that will surely tantalize your taste buds.
We will ship your order within 1-2 business days. You should receive your Smoky Box within 3-7 business days after your order is processed, depending on your location. We only ship within the Continental United States.
We offer returns or exchanges within seven days of receiving your order as long as the product is unused. Click here to request a return or exchange.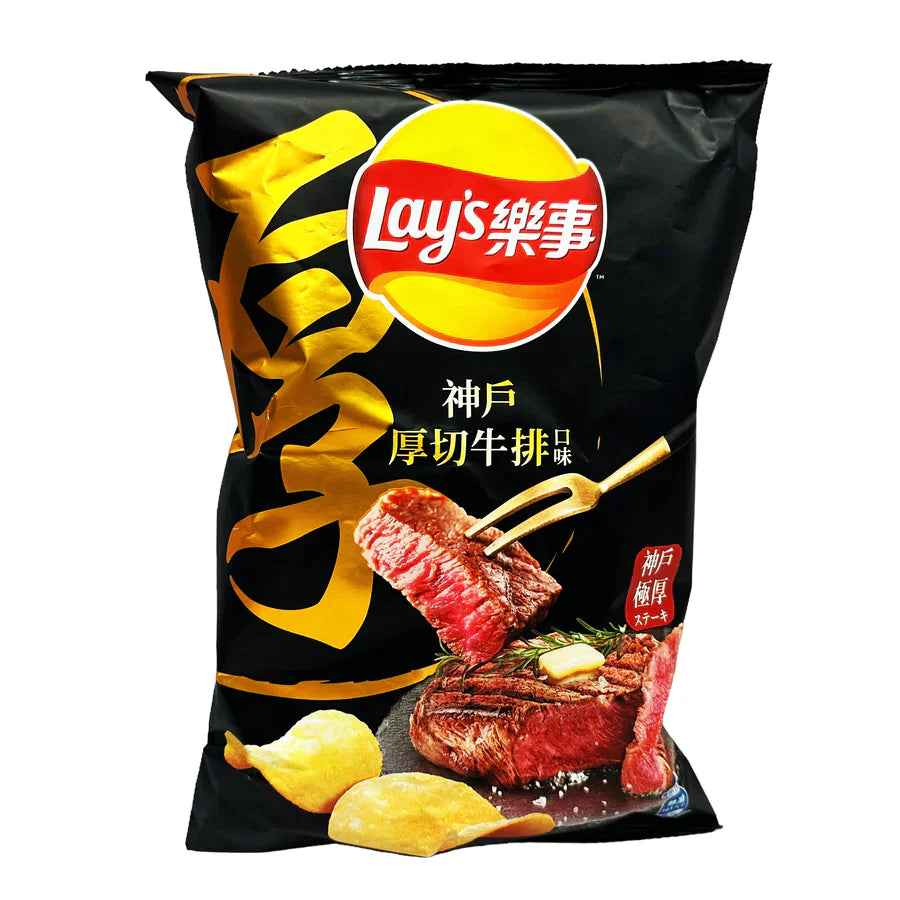 Lay's Exotic Kobe Steak Chips