Lay's Exotic Mexican Chicken Tomato Chips are an explosion of authentic Mexican flavors that will transport you to a fiesta with every bite. Inspired by the vibrant cuisine of Mexico, these chips blend the savory goodness of grilled chicken with the tangy sweetness of ripe tomatoes, all seasoned with a touch of Mexican spices. Crafted with natural ingredients and perfectly cooked, Lay's Exotic Mexican Chicken Tomato Chips offer a delightful crunch and a burst of flavor that will tantalize your taste buds. They're also gluten-free and a good source of protein, making them a satisfying and healthy snack. Whether you're enjoying them on their own or with your favorite dip, Lay's Exotic Mexican Chicken Tomato Chips are sure to become your go-to snack for a taste of Mexico. So grab a bag and let the fiesta begin!

      Features:

These crunchy, flavorful chips are made with the most delicious blend of Mexican seasonings, plus the irresistible taste of chicken and tomato.
We will ship your order within 1-2 business days. You should receive your Smoky Box within 3-7 business days after your order is processed, depending on your location. We only ship within the Continental United States.
We offer returns or exchanges within seven days of receiving your order as long as the product is unused. Click here to request a return or exchange.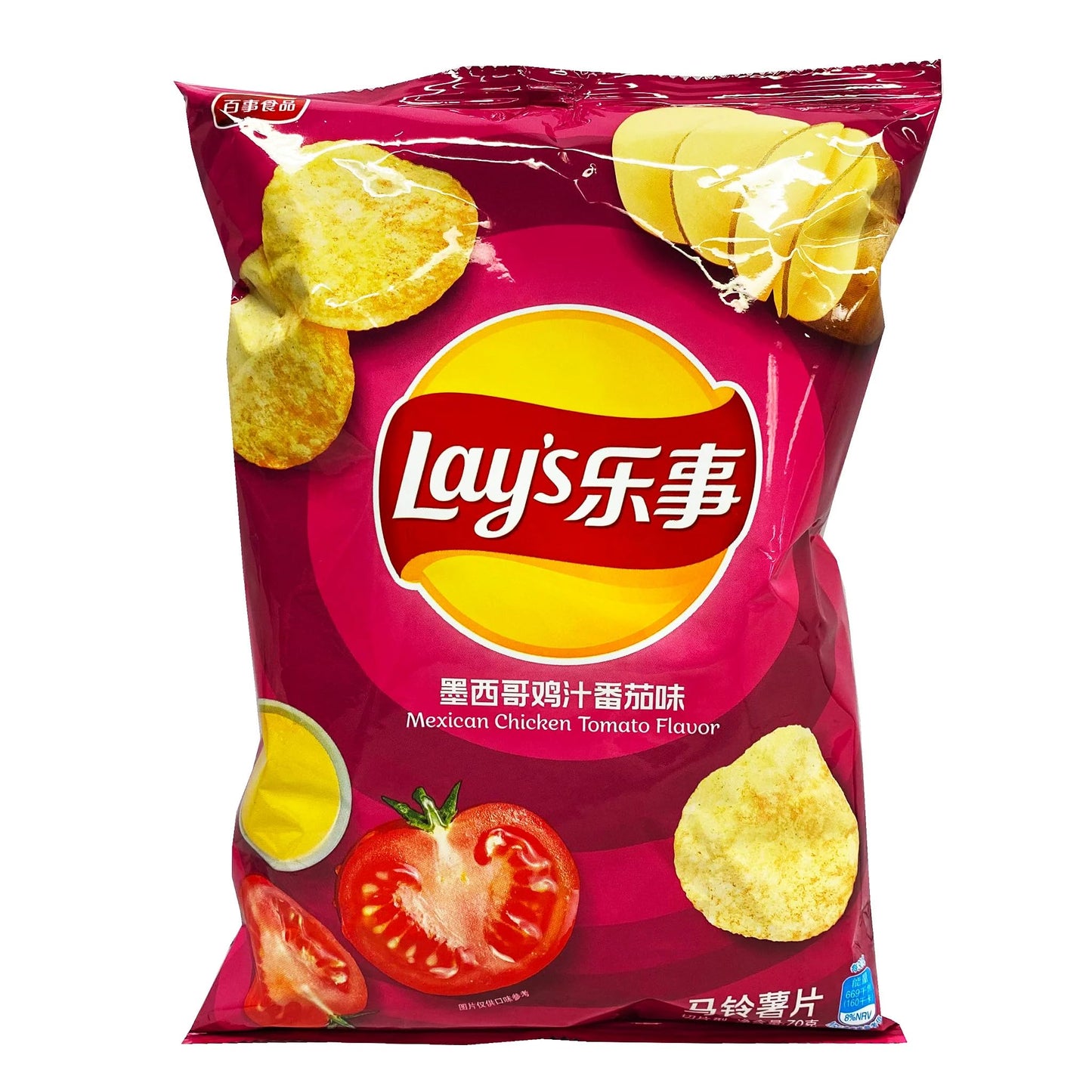 Lay's Exotic Mexican Chicken Tomato Chips