Lay's Exotic Roasted Garlic Oyster Chips are a culinary masterpiece that captures the essence of Japanese coastal cuisine. Inspired by the delicate flavors of freshly roasted garlic and succulent oysters, these chips transport you to the bustling seafood markets of Tokyo with every bite. Crafted with natural oysters and seasoned with aromatic roasted garlic, Lay's Exotic Roasted Garlic Oyster Chips offer a delightful crunch and a burst of umami-rich flavor that will leave you craving more. The savory roasted garlic complements the delicate sweetness of the oysters, creating a harmonious blend of unique and irresistible flavors.

     Features:

These Lay's chips have a roasted garlic and oyster flavor to them, making them the perfect bag of chips for any seafood fan.
We will ship your order within 1-2 business days. You should receive your Smoky Box within 3-7 business days after your order is processed, depending on your location. We only ship within the Continental United States.
We offer returns or exchanges within seven days of receiving your order as long as the product is unused. Click here to request a return or exchange.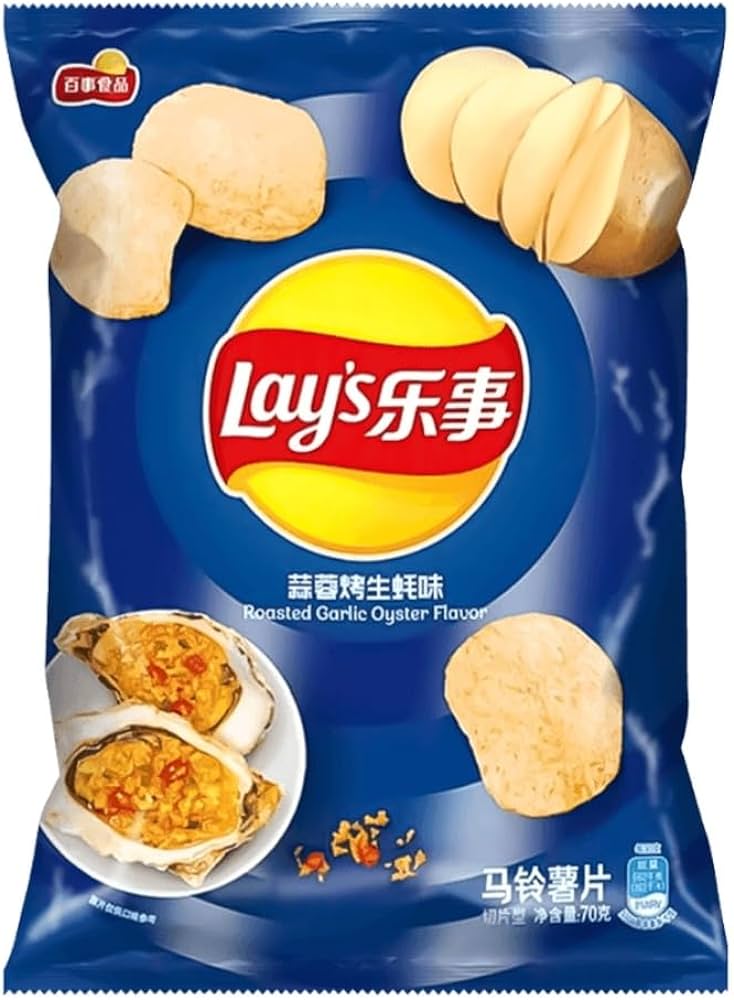 Lay's Exotic Roasted Garlic Oyster Chips