Lay's Exotic Spicy Takoyaki Chips a bold and tantalizing snack that brings authentic takoyaki flavors to your snacking experience. These chips are a delightful fusion of spicy takoyaki and the crispy perfection of Lay's potato chips. Each bite is a burst of umami goodness, packed with the fiery heat of spices and the savory notes of takoyaki. Indulge in the exotic combination of spicy takoyaki and potato chips, and let the irresistible taste transport you to the vibrant streets of Japan. Whether you're craving a spicy kick or sharing the excitement with friends, Lay's Exotic Spicy Takoyaki Chips are designed to satisfy your cravings for a unique and flavorful adventure. Elevate your snacking game with these chips and savor the exquisite blend of spicy takoyaki and Lay's potato chips in every mouthwatering bite.

     Features:

An exotic new Lay's flavor that will surely tantalize your taste buds.
We will ship your order within 1-2 business days. You should receive your Smoky Box within 3-7 business days after your order is processed, depending on your location. We only ship within the Continental United States.
We offer returns or exchanges within seven days of receiving your order as long as the product is unused. Click here to request a return or exchange.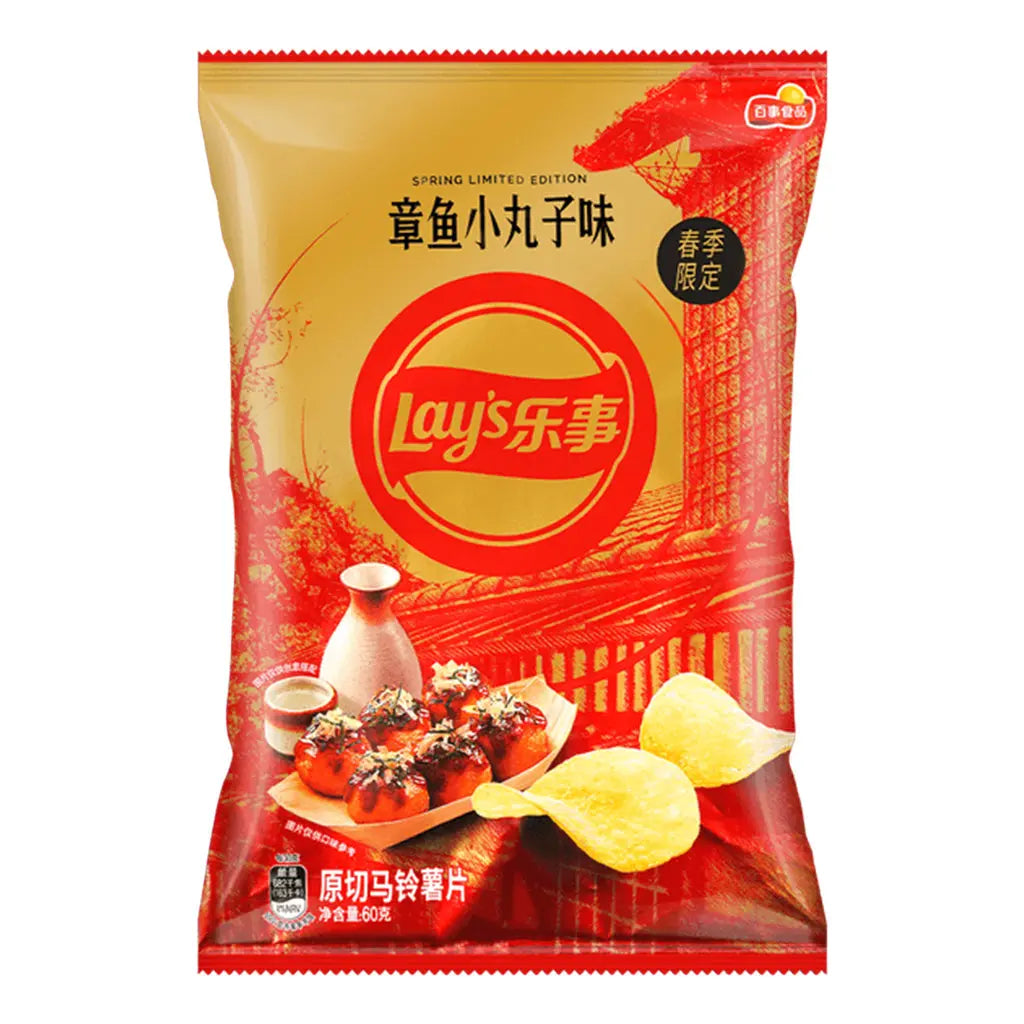 Lay's Exotic Spicy Takoyaki Chips