Lay's Exotic Spicy Yakitori Chicken Chips are the perfect snack for anyone looking for a bold and flavorful experience. With their crispy texture and authentic yakitori chicken flavor, these chips will surely transport you to the streets of Japan. The spice level is just right, adding a bit of heat without overpowering the other flavors. And the yakitori chicken flavor is spot-on, with hints of teriyaki sauce, grilled chicken, and smoky spices. Whether you're enjoying them alone or with your favorite dip, Lay's Exotic Spicy Yakitori Chicken Chips will satisfy your cravings. They're also gluten-free and a good source of protein so that you can snack without guilt.

    Features:

An exotic new Lay's flavor that will surely tantalize your taste buds.
We will ship your order within 1-2 business days. You should receive your Smoky Box within 3-7 business days after your order is processed, depending on your location. We only ship within the Continental United States.
We offer returns or exchanges within seven days of receiving your order as long as the product is unused. Click here to request a return or exchange.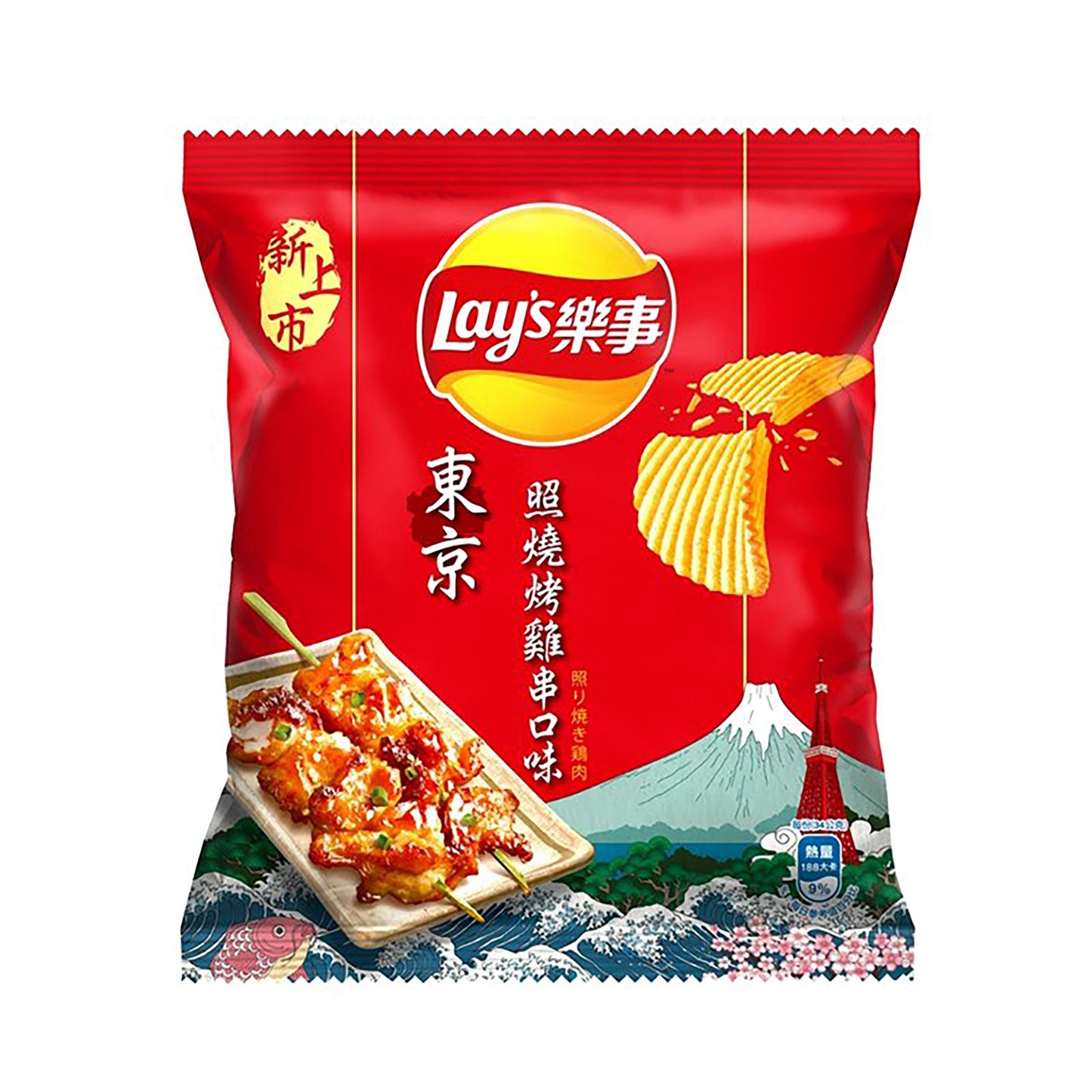 Lay's Exotic Spicy Yakitori Chicken Chips