Introducing the Maven Model K, a masterpiece of boldness and intricacy. A two-toned, two-dimensional design showcases a range of sleek and modern colors, including our personal favorites, gray and gold. This handheld powerhouse is built to withstand the toughest challenges and crafted with your needs in mind!

With adjustable flame control and an ignition hold feature, you have the power to lock the flame in place, making it perfect for all your indoor and outdoor activities. The Maven Model K is a versatile companion that excels in culinary adventures, welding projects, crafting sessions, camping escapades, and so much more. Get ready to experience the ultimate tool designed to unleash your creativity and conquer any task that comes your way.

Choose Maven Model K, and embrace the fusion of style and functionality. It's time to make your mark with confidence and ignite your passions!

Features:

Single Windproof Jet Flame
Adjustable Flame
Safety Lock/ Ignition Hold
Butane Refillable


Material: Zinc Alloy, Metal
Finish: Metallic
Weight: 12 ounces
Size: 5 x 2 x 6 in
Type: Handheld

*Important: torches will be shipped without butane in order to be compliant with US Shipping Regulations. Please refer to our Q&A for any questions on filling lighter.
We will ship your order within 1-2 business days. You should receive your Smoky Box within 3-7 business days after your order is processed, depending on your location. We only ship within the Continental United States.
We offer returns or exchanges within seven days of receiving your order as long as the product is unused. Click here to request a return or exchange.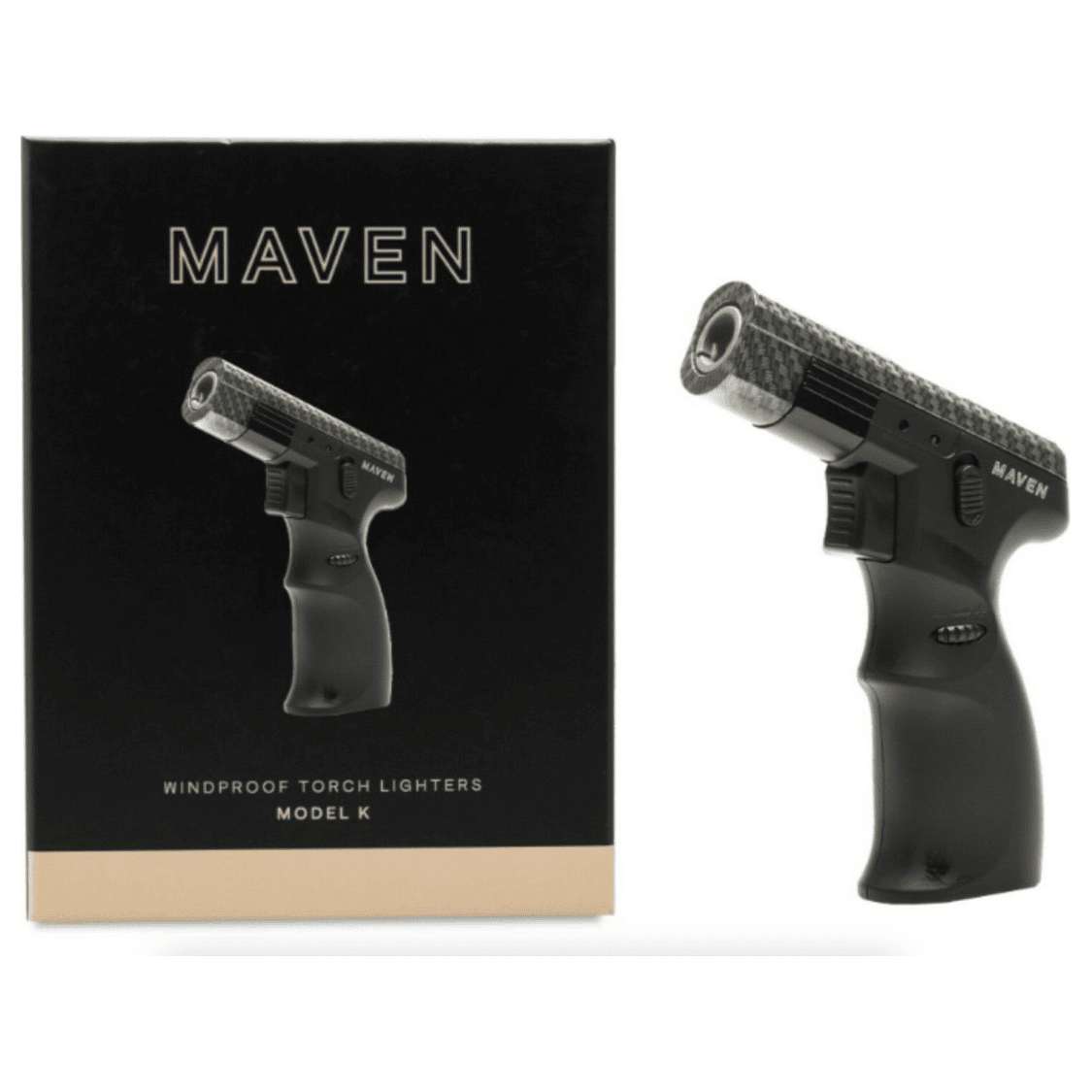 Maven Model K - Carbon/Black