Introducing the epic Quad, a battery that takes your vaping experience to a whole new level! With its flex temp technology, you have the power to cycle through four voltage settings with a few clicks, allowing you to customize your sessions like never before. For pre-filled carts, we recommend lower settings to preserve the coil and ensure maximum longevity.

But that's not all—the Quad has some seriously cool features up its sleeve. Activate Preheat Mode with just two clicks, giving you a glorious 15 seconds of continuous heating without needing to hold down the button. And let's talk battery life, shall we? This bad boy boasts a 500 mAh capacity, and we've even added an auto shut-off feature that kicks in after 12 minutes of no use, saving you precious power and extending the time between charges.

But what truly sets the Quad apart is its sleek square shape. No more heart-stopping moments as your battery rolls off the table, risking damage to your precious cartridge. The Quad's four flat sides keep it firmly in place until you're ready to indulge in your next exhilarating inhale.

Charging the Quad is a breeze too! We've got you covered from both ends. Our package includes the Ooze Smart USB Charger, a top-notch 510 thread charger that screws onto the battery, providing a secure connection to your wall adapter. Safety is paramount to us, which is why our charger has a built-in mechanism that cuts off power flow when your device reaches full charge. Beware of using non-Ooze chargers, though, as they can void the battery's warranty. And guess what? The Quad is even equipped with a USB-C charging port at the other end for your convenience. Grab a USB-C charger separately, and you're all set for unstoppable vaping adventures.

Elevate your vaping game with the legendary Quad—innovation, power, and style come together to deliver an experience like no other. Get ready to embark on an epic journey of clouds and flavor!

Color: Cosmic Chrome

Product Features:

| | |
| --- | --- |
|  Battery: | 500 mAh |
| 4 Temperature Settings: | 2.7V, 3.2V, 3.7V, 4.2V |
| Auto Shut Off: | After 12 Minutes |
| Preheat: | 15 Seconds |
| Charging: | Both USB Smart Charging & USB-C Charging Port |

 
We will ship your order within 1-2 business days. You should receive your Smoky Box within 3-7 business days after your order is processed, depending on your location. We only ship within the Continental United States.
We offer returns or exchanges within seven days of receiving your order as long as the product is unused. Click here to request a return or exchange.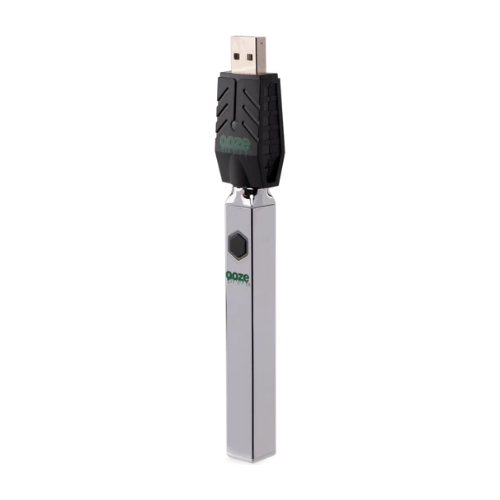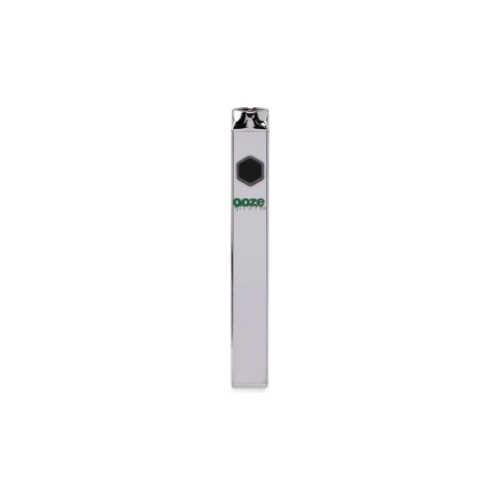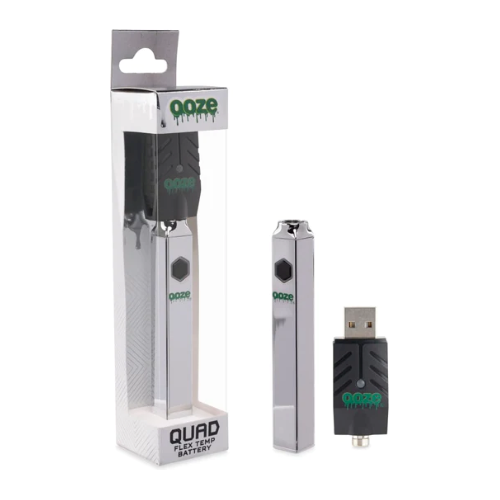 Quad - 500 MAh Square Flex Temp Battery - Ooze