The Ooze Vault Portable Vaporizer Battery is powered by a powerful 450mAh battery that can provide up to 2 hours of continuous use on a single charge. The battery is also rechargeable, so you never have to worry about running out of power. The Vault also has a pass-through charging function, so you can continue to use your vape pen while it is charging.

The Ooze Vault Portable Vaporizer Battery has a variable voltage setting that allows you to customize your vaping experience. You can choose from three different voltage settings so you can find the perfect voltage for your vaping needs. The Vault also has a preheat function that helps to vaporize your concentrates evenly.

Product features:

510 thread
450 mAh battery
10 second hold time
15 second Preheat mode (continuous heat without holding the button)
Secret storage compartment
Adjustable voltage

2.6-3.0V = Blue
3.0-3.4V = Green
3.4-3.8V = Red

Included Dual Quartz Wax Tank
Micro USB charger
We will ship your order within 1-2 business days. You should receive your Smoky Box within 3-7 business days after your order is processed, depending on your location. We only ship within the Continental United States.
We offer returns or exchanges within seven days of receiving your order as long as the product is unused. Click here to request a return or exchange.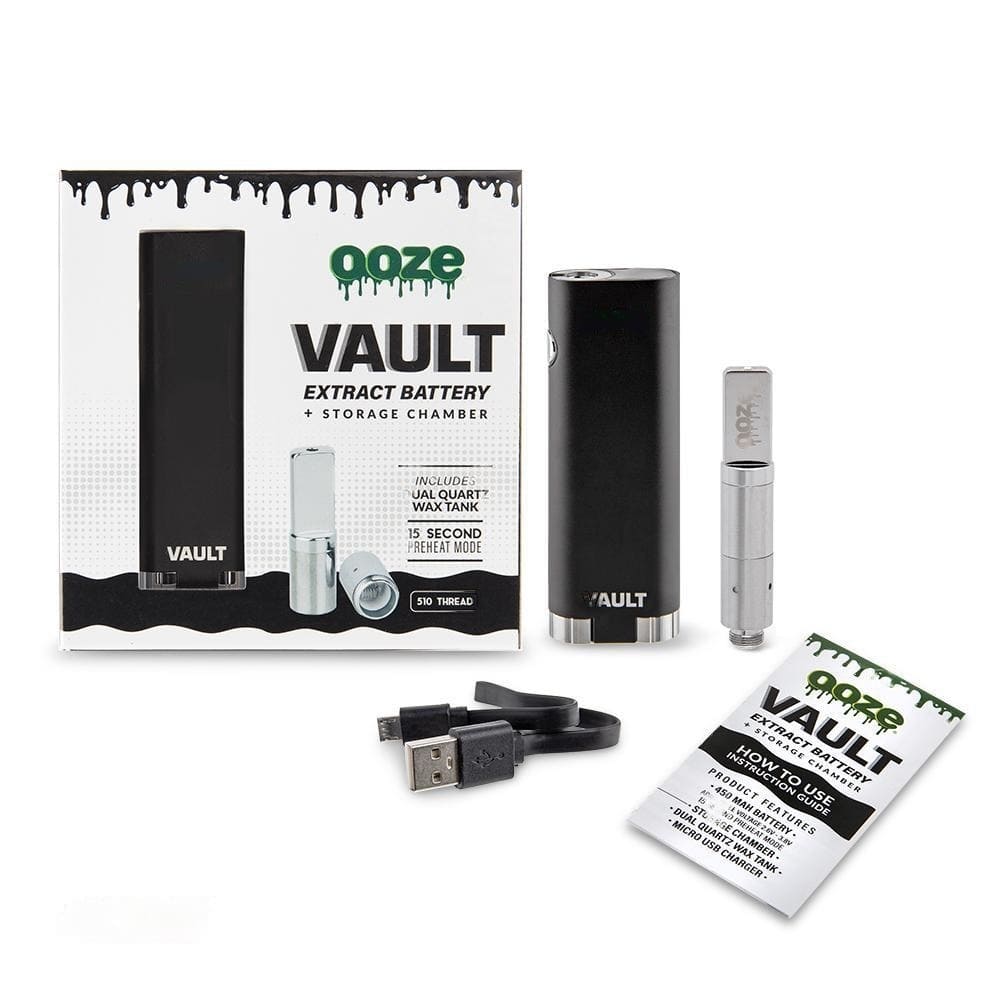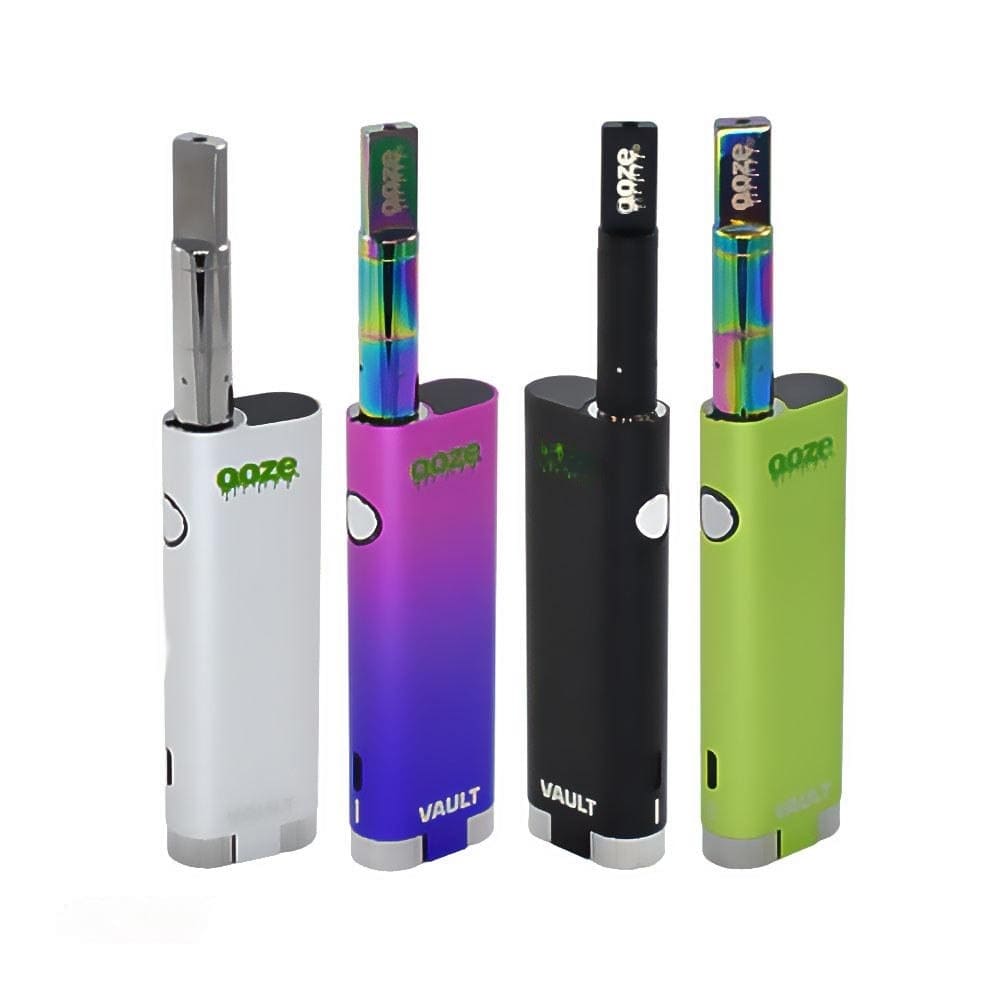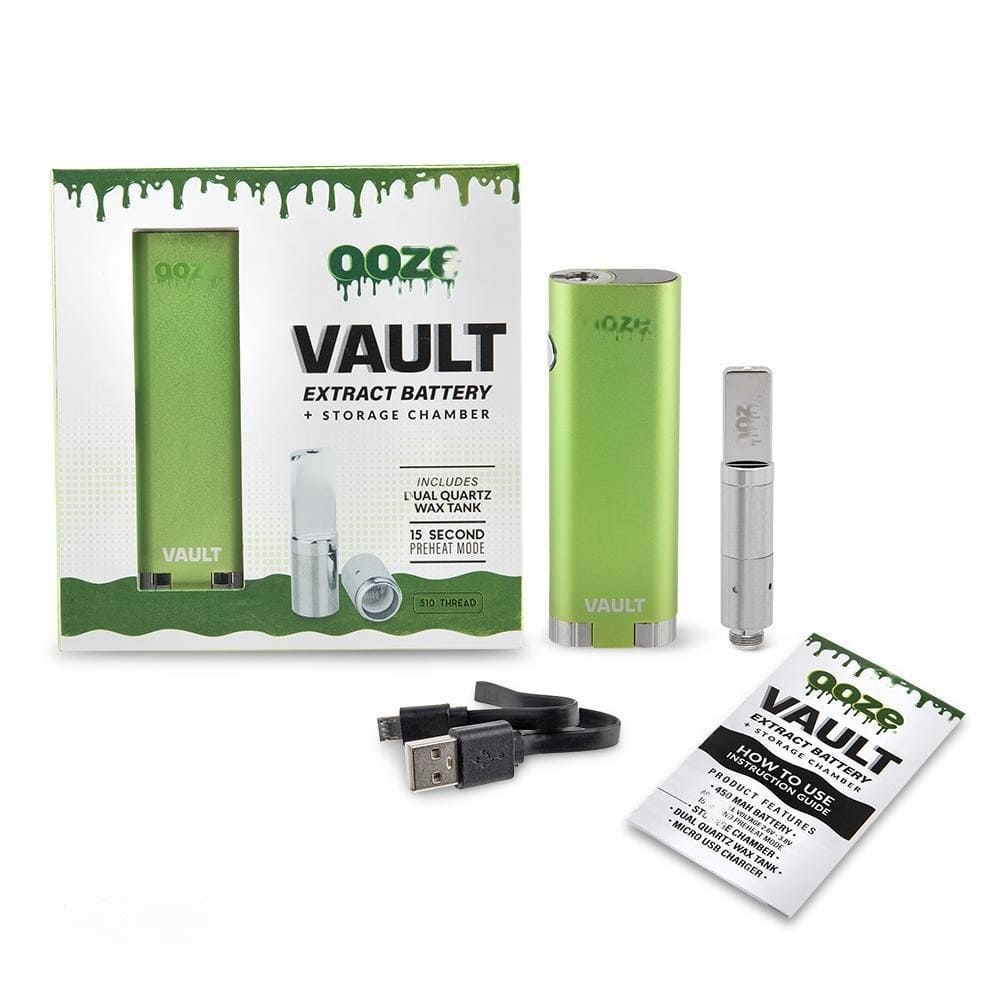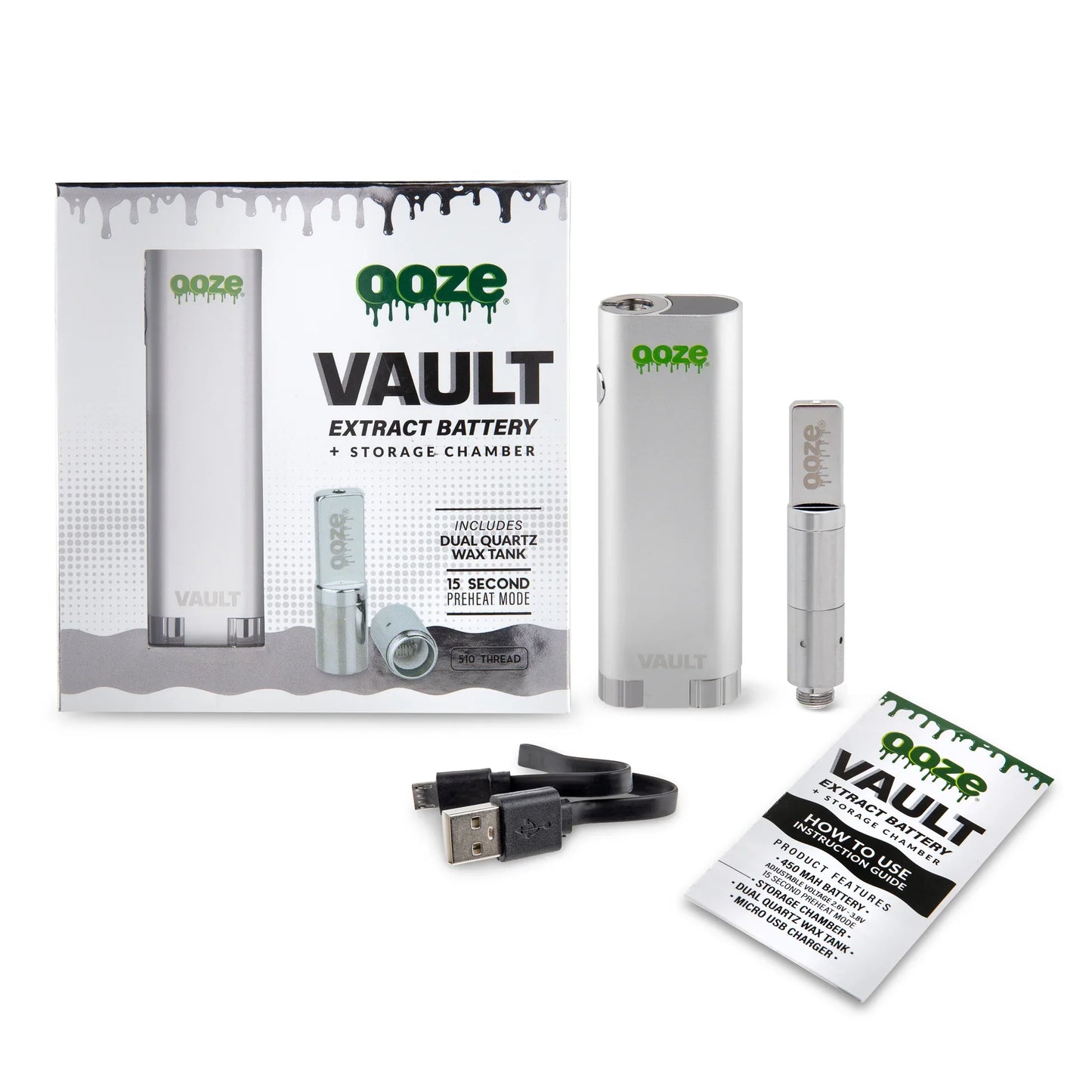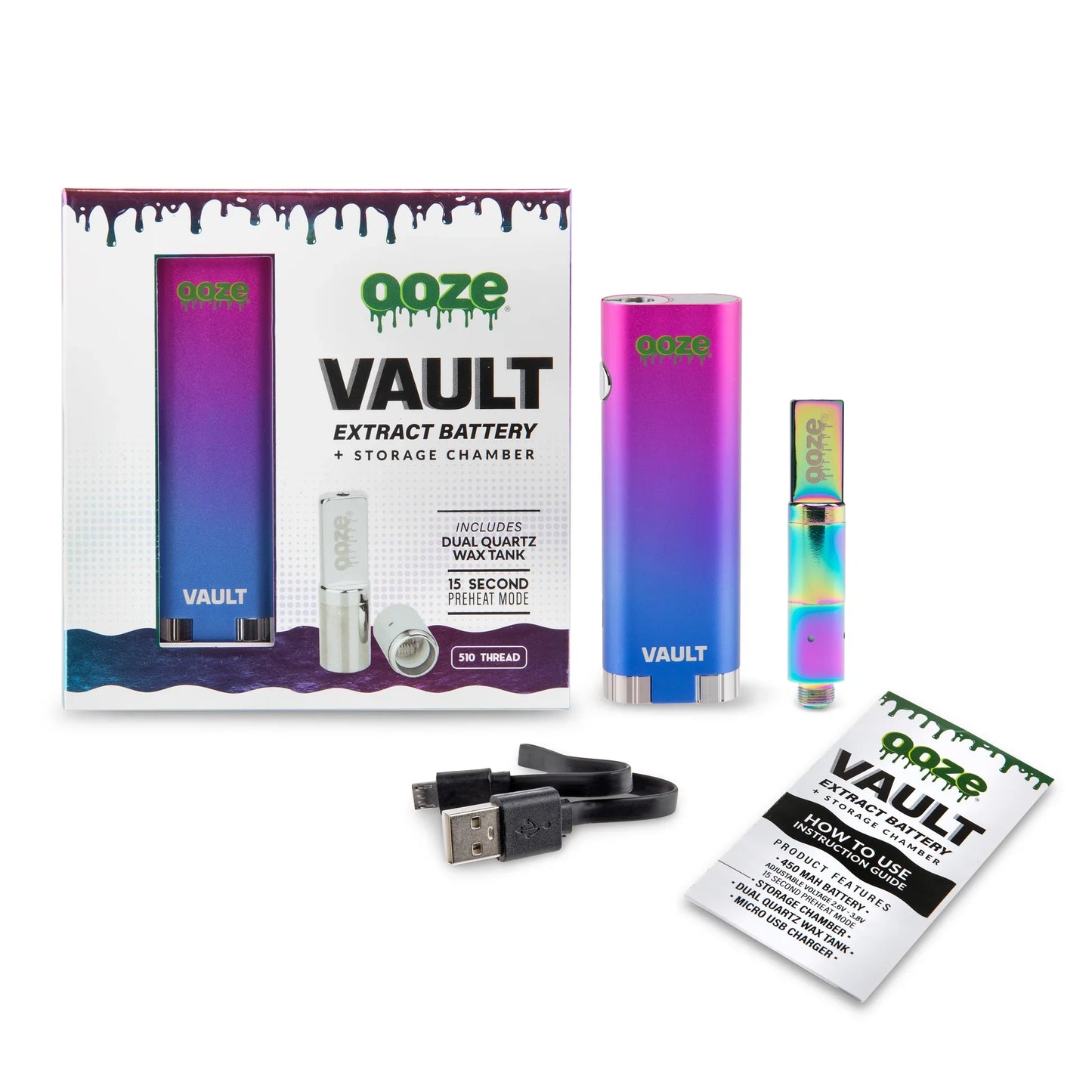 Ooze Vault Portable Vaporizer Battery