Introducing the Oreo Cakesters Strawberry Exotic Snacks Variety Pack, a delectable assortment of strawberry-infused Oreo goodness that will tantalize your taste buds with every bite. This irresistible pack features two tantalizing flavors: Oreo Cakesters Strawberry Cream: Indulge in the dreamy combination of real strawberries and creamy Oreo filling, creating a taste sensation that will transport you to a strawberry field in full bloom. Oreo Cakesters Strawberry Shortcake: Experience the delightful harmony of sun-ripened strawberries, fluffy shortcake crumble, and rich Oreo filling, crafting a symphony of flavors that will remind you of a classic summer dessert. Whether you're enjoying them on the go, sharing with friends, or indulging in a moment of pure bliss.

    Features:

Each snack pack of Exotic OREO Cakesters includes 2 soft snack cakes making them ideal for packing into adult lunches, serving as birthday treats, office snacks or after school snacks for kids and adults.
We will ship your order within 1-2 business days. You should receive your Smoky Box within 3-7 business days after your order is processed, depending on your location. We only ship within the Continental United States.
We offer returns or exchanges within seven days of receiving your order as long as the product is unused. Click here to request a return or exchange.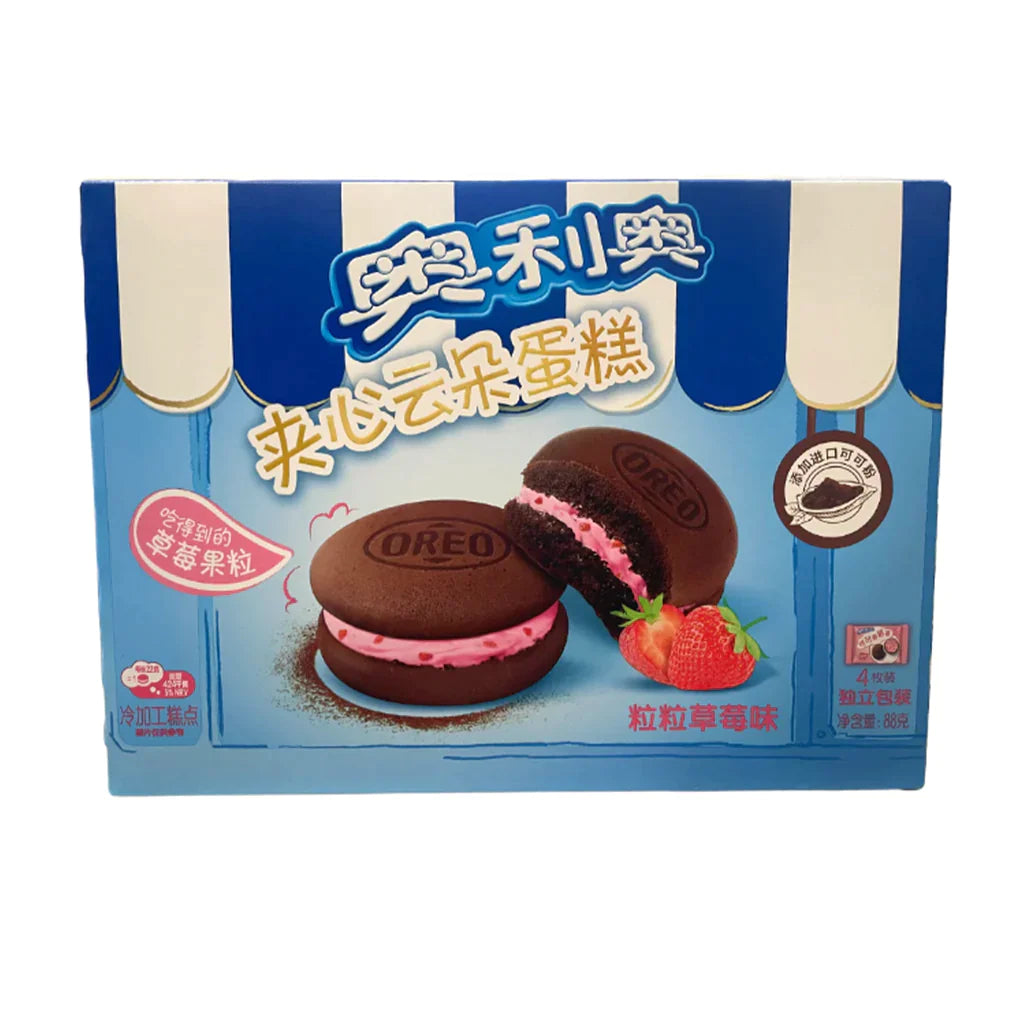 Oreo Cakesters Strawberry Exotic Snacks Variety Pack