Embark on a delightful flavor adventure with Oreo Peach Oolong Tea Cookies 120g, a unique fusion of East and West, where the sweet and juicy flavors of peaches harmonize seamlessly with the subtle notes of oolong tea. Inspired by the traditional tea ceremonies of Asia, these cookies feature a crispy chocolate wafer shell filled with a smooth and creamy peach oolong tea filling, creating a symphony of flavors that will transport you to a serene tea garden.

     Features:

A delightful combination of crunchy Oreo goodness and the divine flavors of white peach and oolong tea.
We will ship your order within 1-2 business days. You should receive your Smoky Box within 3-7 business days after your order is processed, depending on your location. We only ship within the Continental United States.
We offer returns or exchanges within seven days of receiving your order as long as the product is unused. Click here to request a return or exchange.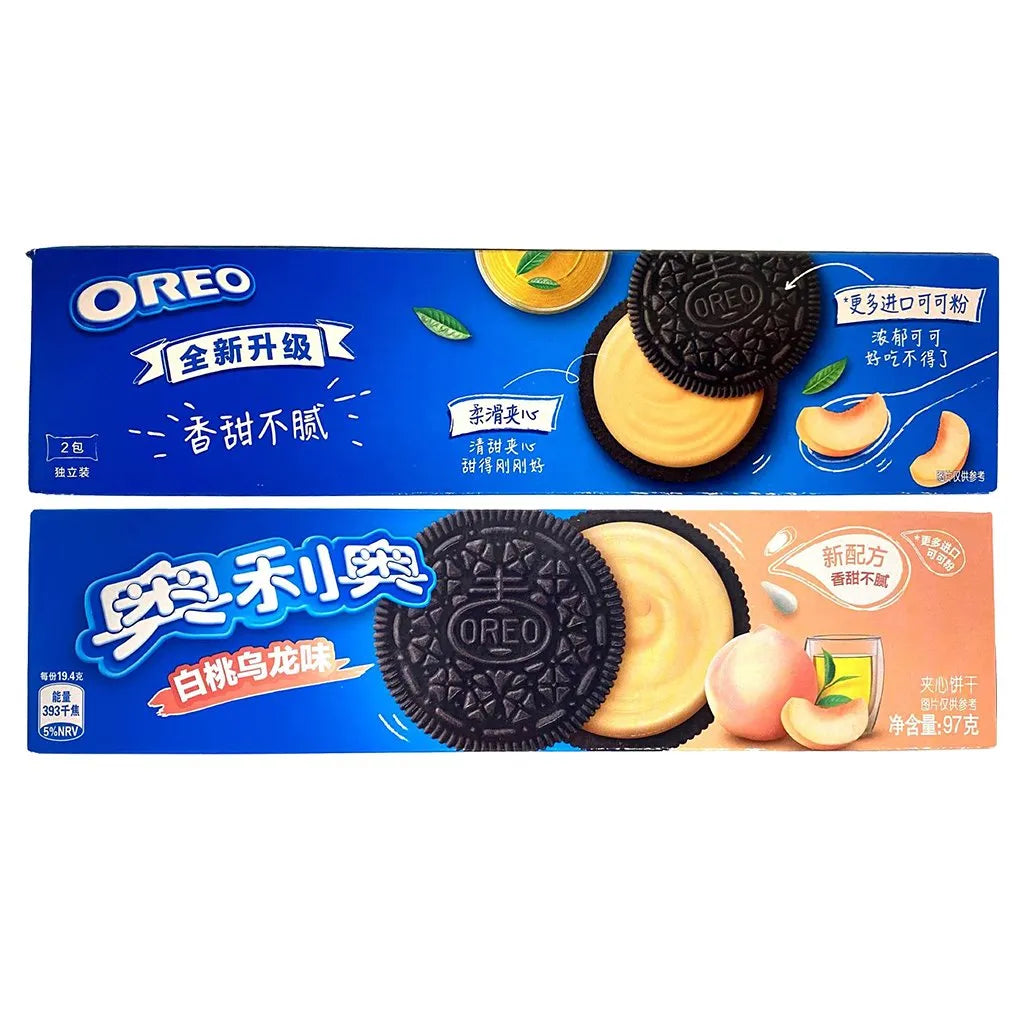 Oreo Peach Oolong Tea Cookies 120g