This Pink Formula Glass Cleaner is the perfect way to keep your glassware clean and sparkling. This powerful cleaner is designed to remove even the toughest resin and grime, leaving your glass looking and tasting its best. The Pink Formula Glass Cleaner is safe on all types of glassware, including bongs, pipes, rigs, and even hookahs. It's also non-toxic, so that you can use it with confidence.

     Key Features:


Immediate results
No smell
Ready to use
No-scrub formula
Apply to piece and shake until clean
We will ship your order within 1-2 business days. You should receive your Smoky Box within 3-7 business days after your order is processed, depending on your location. We only ship within the Continental United States.
We offer returns or exchanges within seven days of receiving your order as long as the product is unused. Click here to request a return or exchange.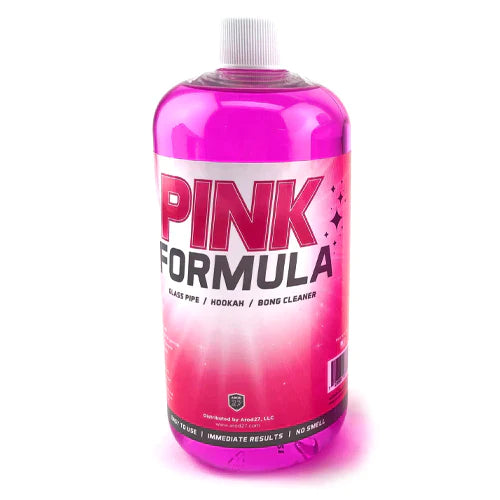 Pink Formula Glass Cleaner 16OZ