The RAW Classic Pack Glass Ashtray - 6"x3" is the best choice for smokers. The glass material takes the experience to a whole new level as the stylish design is a decorative piece for your home when you are not using it. The material makes the ashtray easier to clean after finishing the smoking session.

      Features:


Thick glass ashtray

RAW Natural Rolling Papers Classic Pack design

Rectangle shape

Built-in cigarette rests

Dishwasher safe (delicate only)

Individually packaged
We will ship your order within 1-2 business days. You should receive your Smoky Box within 3-7 business days after your order is processed, depending on your location. We only ship within the Continental United States.
We offer returns or exchanges within seven days of receiving your order as long as the product is unused. Click here to request a return or exchange.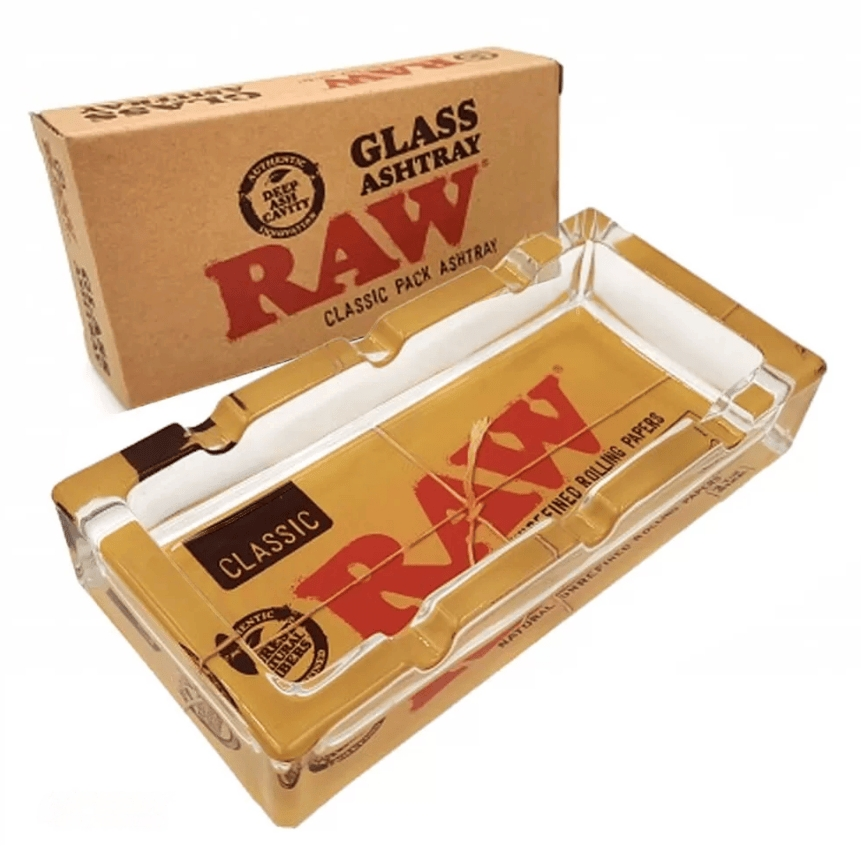 RAW Classic Pack Glass Ashtray 6x3