If you're rolling solo, try RAW Classic Single Wide! This paper is perfect for those times when one size really does fit all. With its ultra thin, unbleached construction you'll get a smooth, clean burn every time. Plus, it comes with RAW's famed natural gum-line that seals things up every time. So try RAW Classic Single Wide and never miss a beat!

What's included:

- 1 Box 25 packs
We will ship your order within 1-2 business days. You should receive your Smoky Box within 3-7 business days after your order is processed, depending on your location. We only ship within the Continental United States.
We offer returns or exchanges within seven days of receiving your order as long as the product is unused. Click here to request a return or exchange.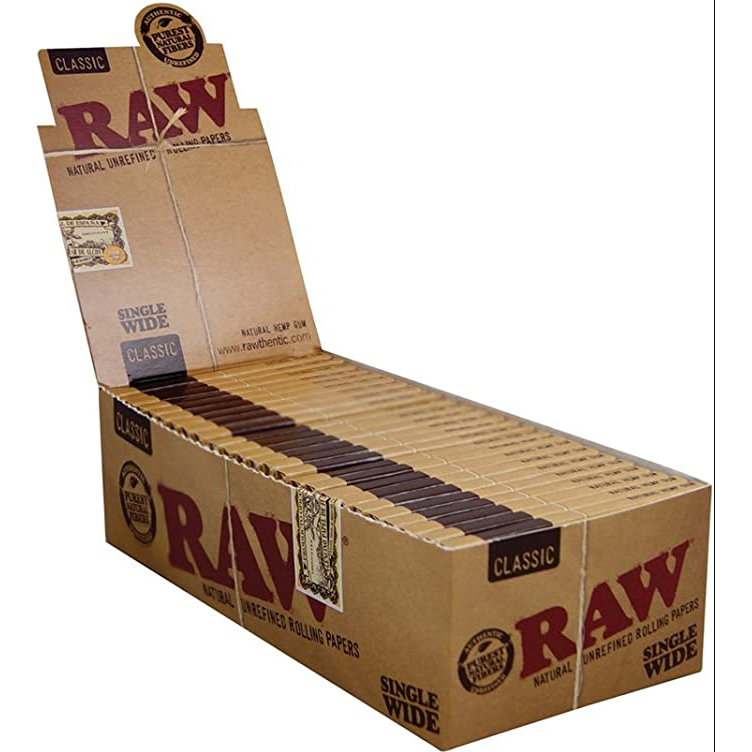 RAW Classic Single Wide Rolling Paper