Raw King Size Slim Organic Hemp Rolling Papers is a popular product among rolling paper enthusiasts.

What's included:

A full box containing 50 packs, with each pack containing 32 rolling papers.

These rolling papers are made from organic hemp, which is a natural and sustainable material. They are designed to be king size slim, providing a larger rolling surface for those who prefer longer and thinner cigarettes or joints.

Raw rolling papers are well-known for their high quality and minimal processing. They are unbleached and free from additives, providing a clean and natural smoking experience. The organic hemp material used in these papers offers a smooth and even burn, enhancing the flavor of your smoking herbs.

With a pack count of 50, this full box of Raw King Size Slim Organic Hemp Rolling Papers ensures you have a long-lasting supply of rolling papers, making it convenient for frequent smokers or for sharing with friends.
We will ship your order within 1-2 business days. You should receive your Smoky Box within 3-7 business days after your order is processed, depending on your location. We only ship within the Continental United States.
We offer returns or exchanges within seven days of receiving your order as long as the product is unused. Click here to request a return or exchange.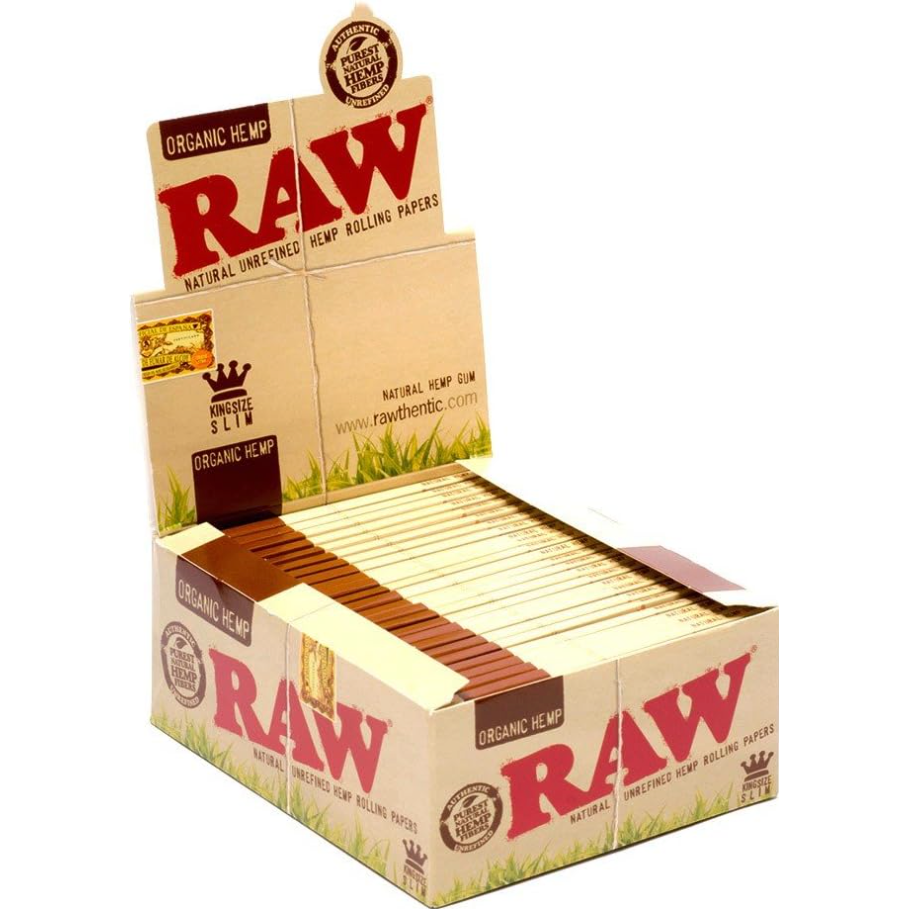 RAW Organic Hemp Rolling Papers King Size Slim