Experience the excellence of RAW with this 50-pack of RAW Original Filter Tips. Elevate your smoking experience and say goodbye to herb crumbs in your mouth.

Crafted from unbleached plant fibers, these all-natural filter tips are free from dyes, chalk, additives, chlorine, and chemicals. They are 100% vegan and provide a clean and additive-free smoking experience.

With their structural integrity, these filter tips maintain their shape and rigidity even when wet. Enjoy the convenience and quality of RAW Original Filter Tips for an enhanced smoking session. Order now and take your smoking experience to the next level.

What's Included:

- 1 Box, 50 Packs
We will ship your order within 1-2 business days. You should receive your Smoky Box within 3-7 business days after your order is processed, depending on your location. We only ship within the Continental United States.
We offer returns or exchanges within seven days of receiving your order as long as the product is unused. Click here to request a return or exchange.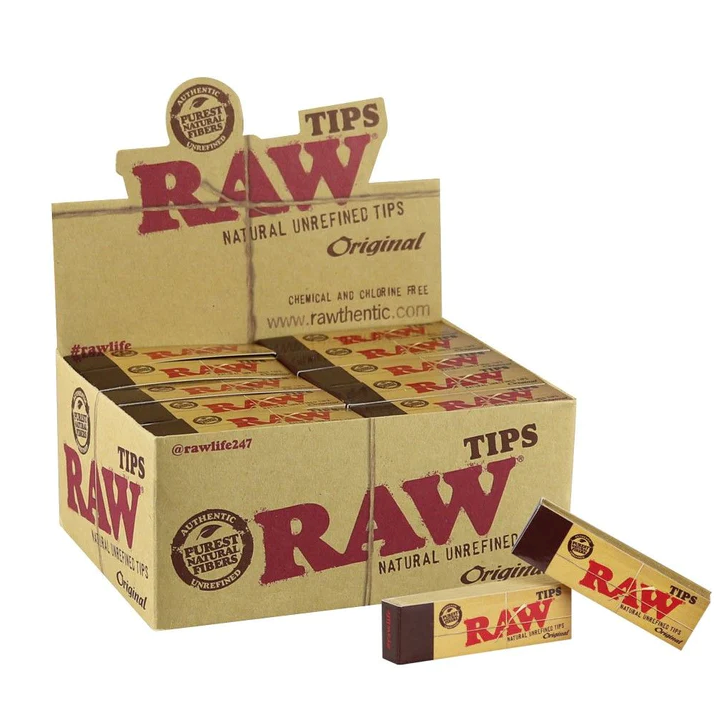 RAW Original Filter Tips | 50 Pack