Enhance your smoking experience with RAW Wide Tips Perforated Rolling Papers. This pack includes 50 high-quality and perforated rolling papers that are perfect for creating your ideal smoke. The wide tips allow for easy rolling and a comfortable grip. Made from natural and unbleached materials, these RAW rolling papers offer a clean and smooth burn. Elevate your smoking sessions with these premium RAW Wide Tips Perforated Rolling Papers. Order now for a satisfying and convenient smoking experience.

What's Included:

- 1 Box, 50 Packs
We will ship your order within 1-2 business days. You should receive your Smoky Box within 3-7 business days after your order is processed, depending on your location. We only ship within the Continental United States.
We offer returns or exchanges within seven days of receiving your order as long as the product is unused. Click here to request a return or exchange.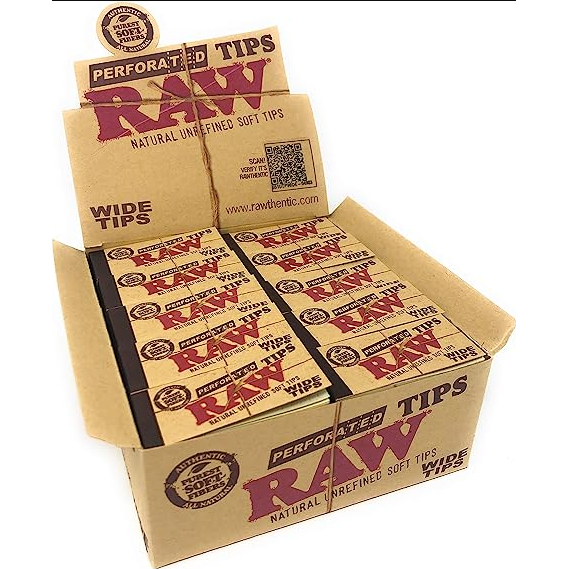 RAW Wide Tips Perforated Rolling Papers | 50 Pack