If you're a smoker who enjoys pretzels, you'll love the Roast & Toast Pretzel Pipe! This pipe is not only fun but also delicious. It's made from high-quality borosilicate glass and has a unique pretzel design to make your mouth water. The pipe is easy to clean, as it comes with a removable bowl and screen. Plus, with the included carrying case, you can easily take it anywhere. 

      Features:


Size 1.25" tall, 5.25" wide, 5.25" deep

Made of ceramic

New York-style soft pretzel

Even has salt sprinkled on top

This product is recommended for adult use only
We will ship your order within 1-2 business days. You should receive your Smoky Box within 3-7 business days after your order is processed, depending on your location. We only ship within the Continental United States.
We offer returns or exchanges within seven days of receiving your order as long as the product is unused. Click here to request a return or exchange.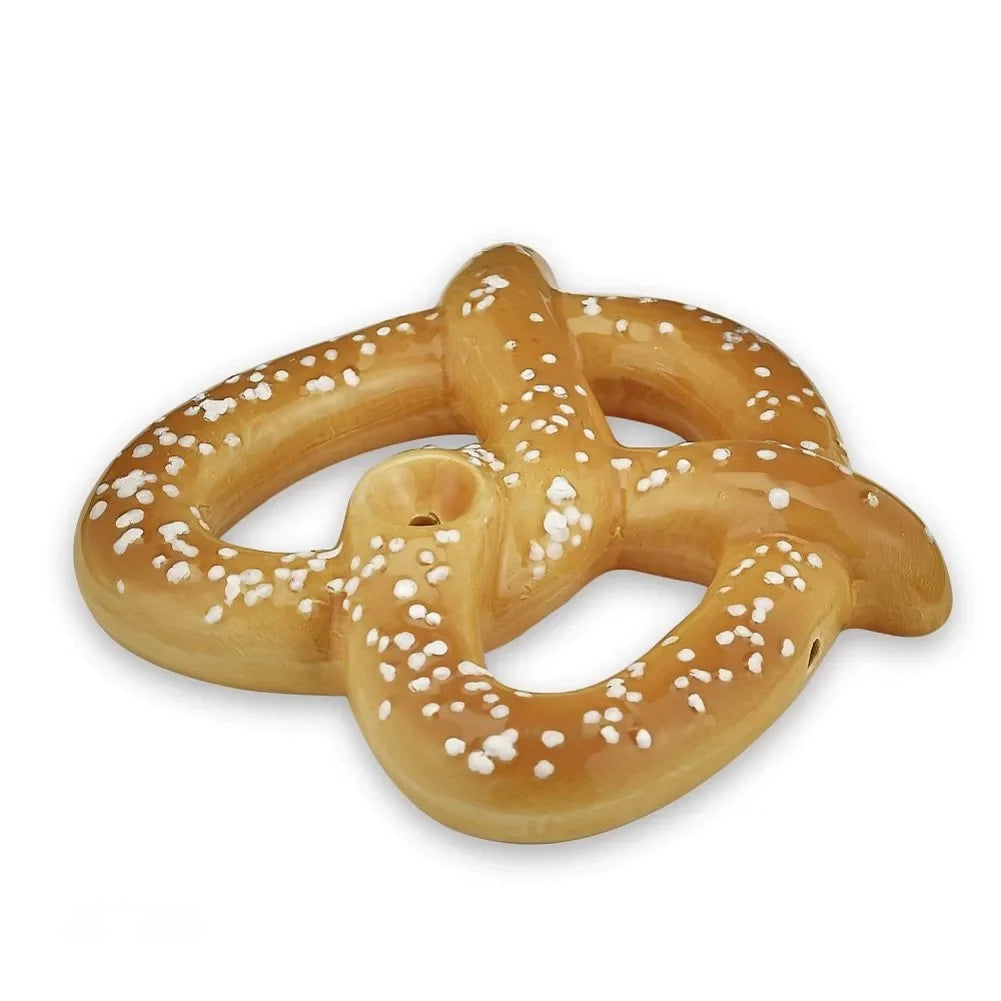 Roast & Toast Pretzel Pipe