Introducing Royal Honey VIP Etumax 24 Count, the ultimate natural supplement for a VIP experience in the bedroom. Made with the finest ingredients, this premium honey blend is specifically formulated to enhance stamina, vitality, and overall sexual performance. Packed with essential nutrients and aphrodisiac properties, Royal Honey VIP Etumax helps revitalize your energy levels, ignite passion, and boost your confidence. With a convenient pack of 24 servings, you can easily enjoy the benefits whenever and wherever you desire. Elevate your intimate moments to new heights and experience the VIP treatment you deserve with Royal Honey VIP Etumax. Rediscover pleasure like never before.

Product Benefits:

Sexual Stimulant – Royal honey is an all-natural way to stimulate sexual appetite and spark desire between partners.
Endurance – Strengthens the erection without feeling tired.
Confidence – The boost in sexual performance leads to more confidence overall with every lovemaking session.
Hormonal Enhancement – On top of stimulating physical desire, royal honey also increases the body's natural testosterone levels.
Reproductive System Health – Royal honey possesses nutrients that decrease the risk of prostate illness and other reproductive system conditions.
Country of Origin: MADE IN MALAYSIA 
We will ship your order within 1-2 business days. You should receive your Smoky Box within 3-7 business days after your order is processed, depending on your location. We only ship within the Continental United States.
We offer returns or exchanges within seven days of receiving your order as long as the product is unused. Click here to request a return or exchange.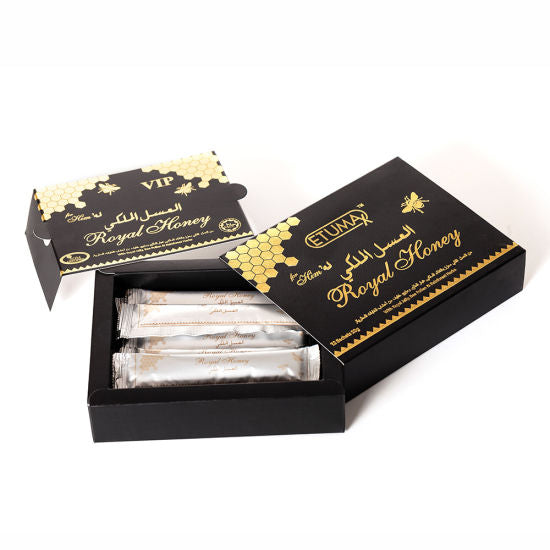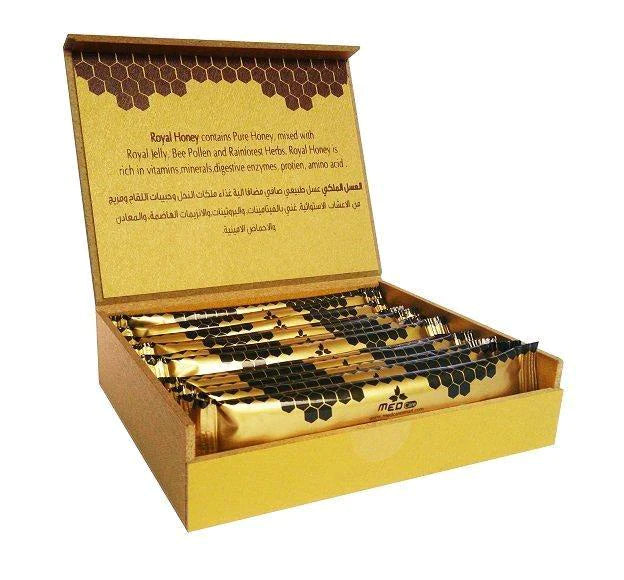 Royal Honey VIP Etumax 24 Count