This Ryot Aluminum Sping One Hitter offers a stylish and aesthetic experience as it has a different color for each type of smoker. It comes in white, green, pink, military green, black, and blue. The experience includes an incredible product with the most durable aluminum material in addition to its lightweight.

      Specs:


Dimensions: 3 inch (L) x 0.3125 inch (W)

      Features:


Durable Anodized Aluminum Construction

Available in Blue, Green, Rose Gold, Silver, Gunmetal, and Black

Fits All Large Standard RYOT Dugouts

One Hitter Pipe – A Style for Every Type of Smoker
We will ship your order within 1-2 business days. You should receive your Smoky Box within 3-7 business days after your order is processed, depending on your location. We only ship within the Continental United States.
We offer returns or exchanges within seven days of receiving your order as long as the product is unused. Click here to request a return or exchange.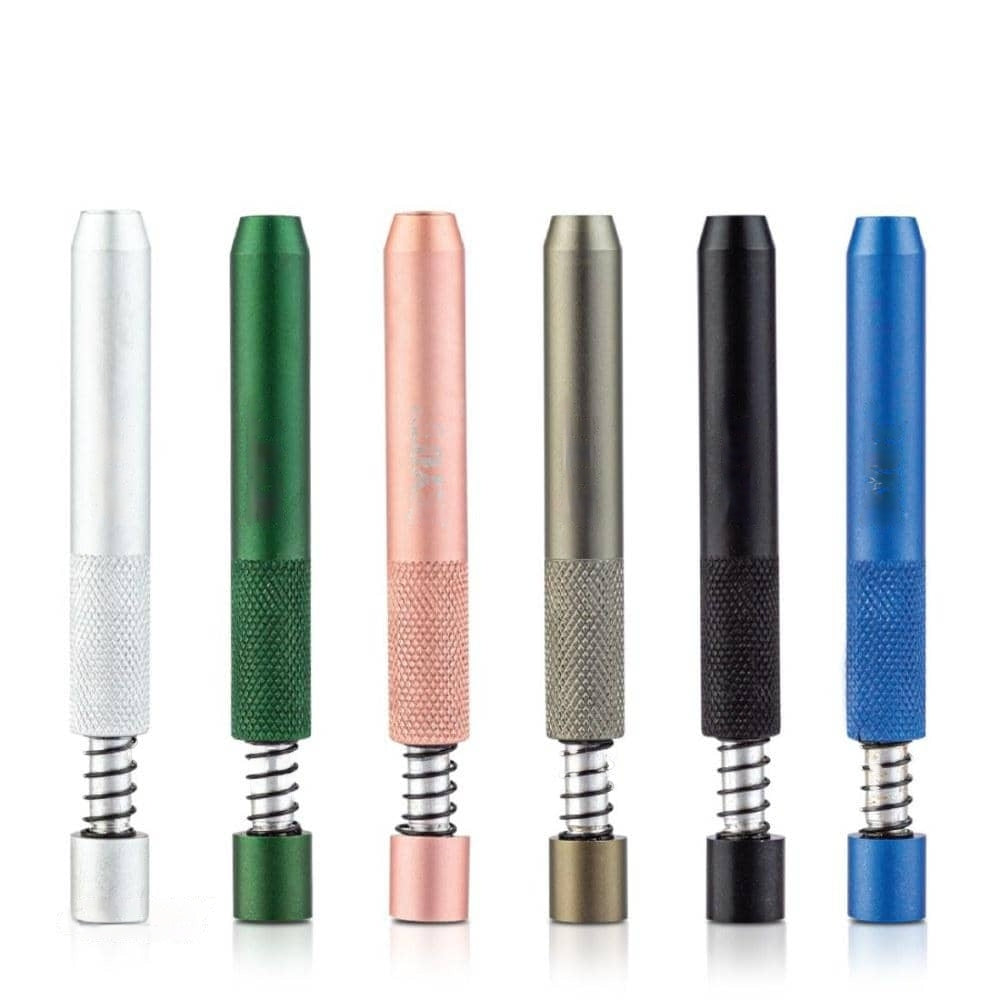 Ryot White Aluminium Sping One Hitter