Experience the exotic and delicious flavors of Skittles Fruit Tea Exotic Candy Pouch 150g, a unique and exciting candy experience that will tantalize your taste buds. Made with real fruit juice, these Skittles candies deliver a burst of sweet and tangy fruit tea flavors that are perfectly balanced. Whether you're a fan of peach tea, raspberry tea, or mango tea, Skittles Fruit Tea Exotic Candy Pouch has something to offer everyone. With three delicious flavors to choose from, you're sure to find a candy that you love. So grab a pouch of Skittles Fruit Tea Exotic Candy today and embark on a journey of exotic flavor you'll never forget!

      Features:

20 Single Packs per Box
Delicious Blends from the Tea Fields of China
We will ship your order within 1-2 business days. You should receive your Smoky Box within 3-7 business days after your order is processed, depending on your location. We only ship within the Continental United States.
We offer returns or exchanges within seven days of receiving your order as long as the product is unused. Click here to request a return or exchange.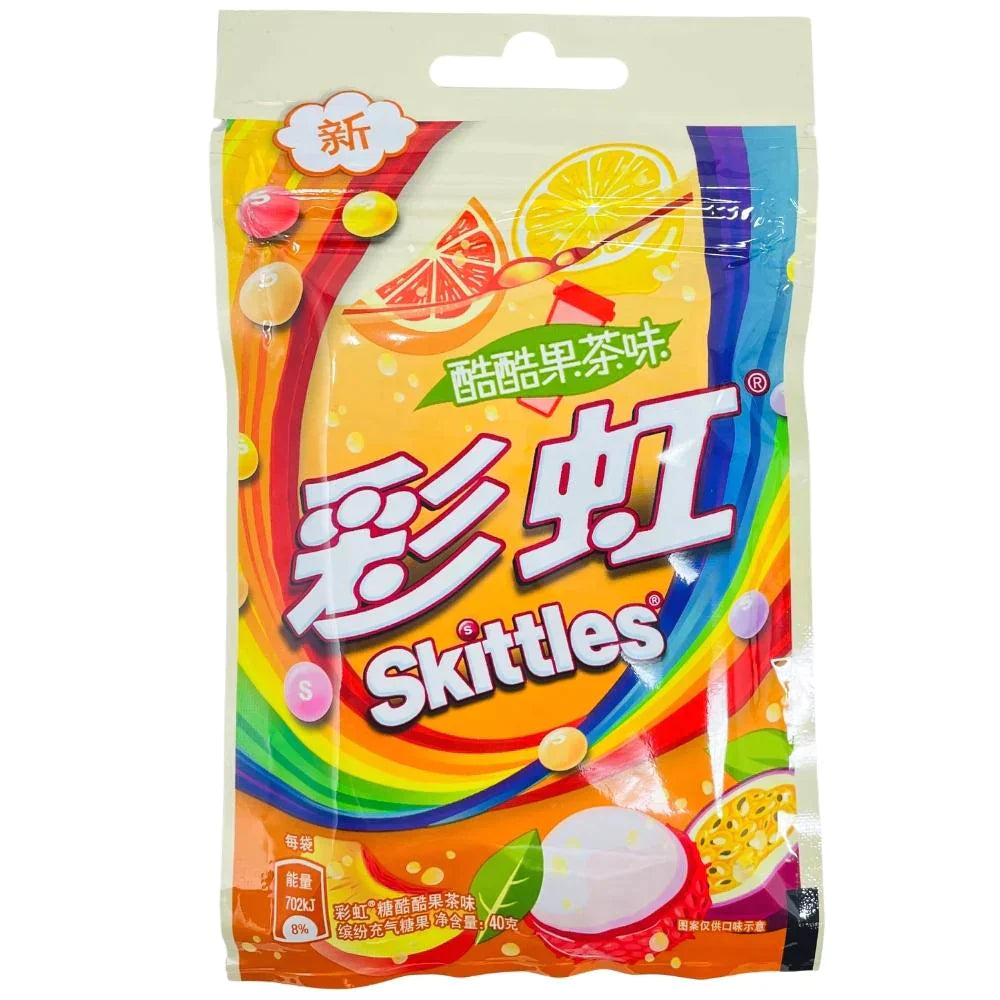 Skittles Fruit Tea Exotic Candy Pouch 150g