The Smok V12 T12 Replacement Coil is an excellent choice for vapers who prioritize flavor and performance. The unique dodeca-coil design with a resistance of 0.12 ohms produces incredible flavor and vapor production. This coil is rated for 120-200 watts, making it ideal for experienced vapers who enjoy using higher wattages. Replacing the Smok V12 T12 Replacement Coil is an easy process. Unscrew the base of your Smok V12 tank and screw in the new coil. Prime the coil with a few drops of e-liquid, and you're ready to vape! Whether you're an experienced or a beginner vaper, the Smok V12 T12 Replacement Coil is a great option. It produces great flavor and performance and is made from durable materials guaranteed to last.

      Features:

Rich flavor
0.12 ohm duodenary coils
60W-350W
Rich vapor production
Compatible with TFV12 Cloud Beast King Tank
We will ship your order within 1-2 business days. You should receive your Smoky Box within 3-7 business days after your order is processed, depending on your location. We only ship within the Continental United States.
We offer returns or exchanges within seven days of receiving your order as long as the product is unused. Click here to request a return or exchange.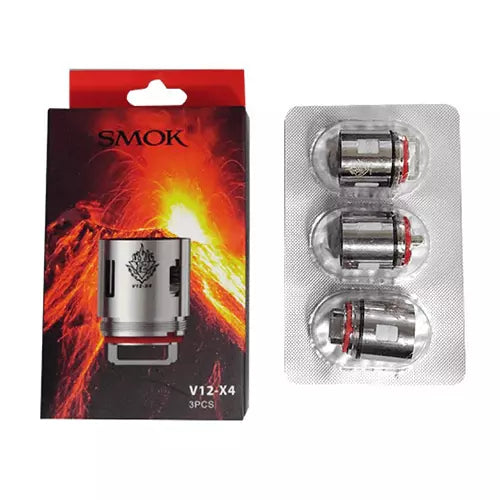 Smok V12 T12 Replacement Coil