The Smosi Evolution Dugout with Hitter absolutely changes the game for herb smokers. It comes in Clear and Black colors, and it weighs 0.05 lbs. Its size is compatible with your hand and easy to use. It is the ultimate carry-on hitter system to enjoy your herbs anywhere and anytime!

The Evolution Box

Holds up to 4 grams
A snap-shut lid that is water and odor-restricting.
Built-in cleaners (on bottom) so you never lose a poker or need a paperclip.
Constructed out of food-grade quality plastic (new polypropylene resin).
Sized just right size for everyday carry — 3 x 1¾ x ½ inches.

The Pipe – Silver Devil

Stainless steel pipe delivers a pure, measured single hit
Uniquely fabricated for anti-clog performance
Engineered edge packs a perfect bowl without grinding flower
We will ship your order within 1-2 business days. You should receive your Smoky Box within 3-7 business days after your order is processed, depending on your location. We only ship within the Continental United States.
We offer returns or exchanges within seven days of receiving your order as long as the product is unused. Click here to request a return or exchange.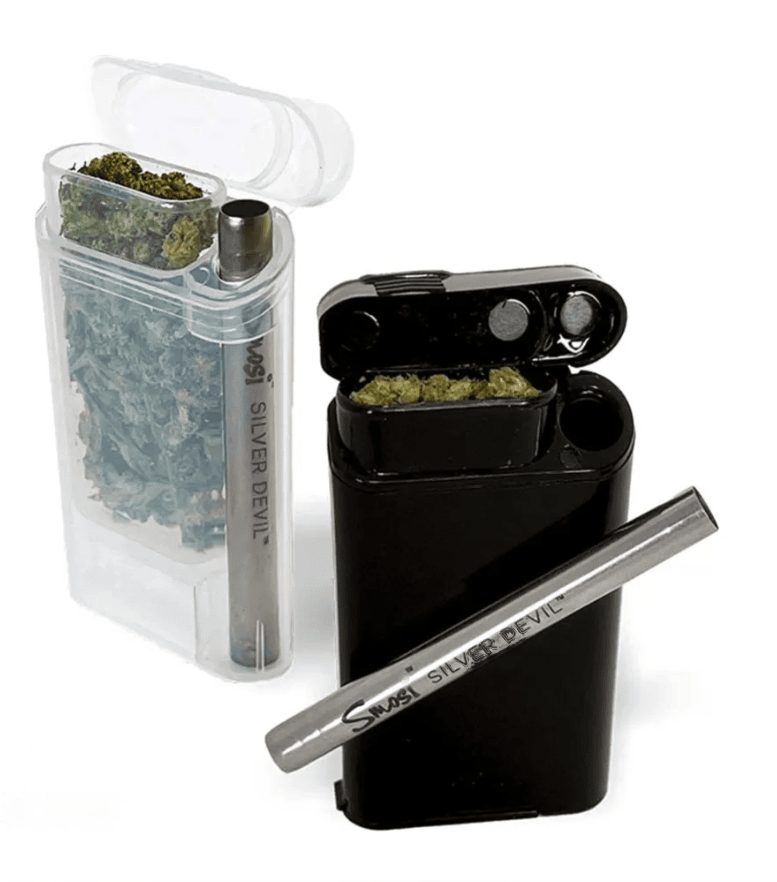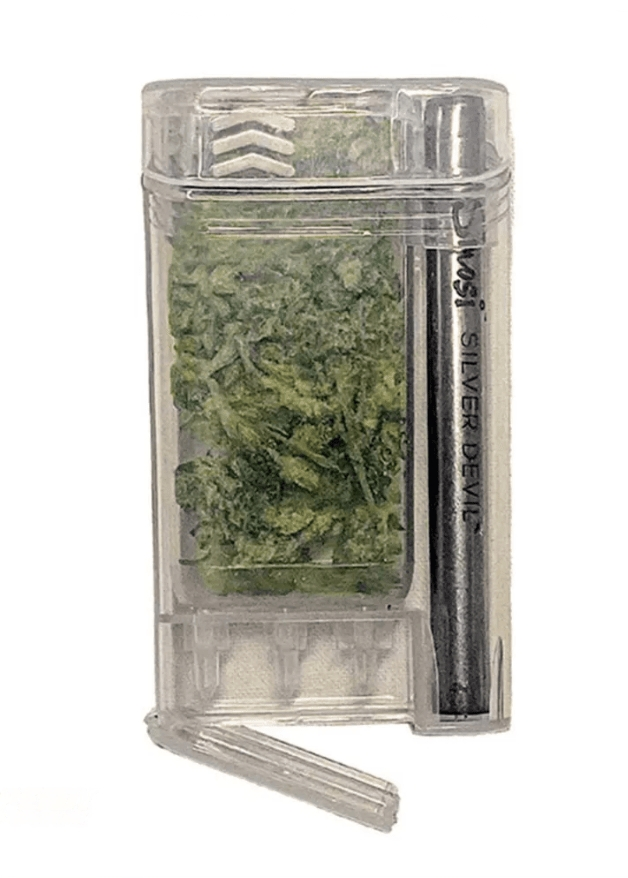 Smosi Evolution Dugout with Hitter