The Swag 650mAh Battery stands out not only for its impressive power but also for its thoughtfully crafted design. Its compact size ensures portability without compromising on performance. Slip it into your pocket or purse, and enjoy uninterrupted vaping sessions on the go. The ergonomic design guarantees a comfortable grip, making it a joy to hold during extended vaping sessions. One of the standout features of the Swag Battery is its variable voltage capability.

     Features:

Includes a 650mah Battery
USB charging cable
We will ship your order within 1-2 business days. You should receive your Smoky Box within 3-7 business days after your order is processed, depending on your location. We only ship within the Continental United States.
We offer returns or exchanges within seven days of receiving your order as long as the product is unused. Click here to request a return or exchange.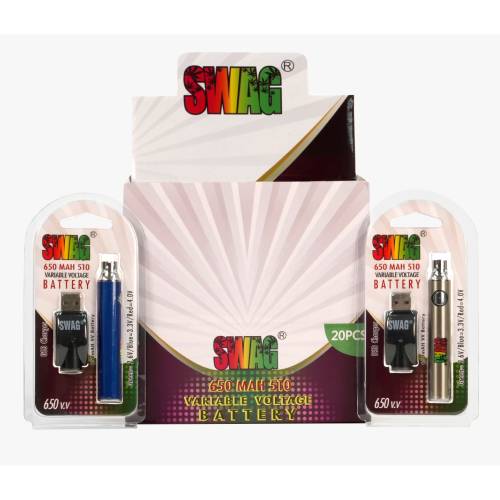 Swag Variable Voltage Battery 650 MaH