The Swag Variable Voltage Battery boasts a sleek and modern design that not only catches the eye but also enhances functionality. Its carefully crafted structure ensures a seamless blend of aesthetics and usability. The thoughtfully placed controls make adjusting the voltage a breeze, allowing you to customize your vaping sessions according to your preferences. What truly sets the Swag Battery apart is its comfortable size. This battery is convenient designed to fit snugly in your hand, pocket, or purse.

     Features:

Includes 1- 900mah Battery
USB charging cable
Assorted Colors
We will ship your order within 1-2 business days. You should receive your Smoky Box within 3-7 business days after your order is processed, depending on your location. We only ship within the Continental United States.
We offer returns or exchanges within seven days of receiving your order as long as the product is unused. Click here to request a return or exchange.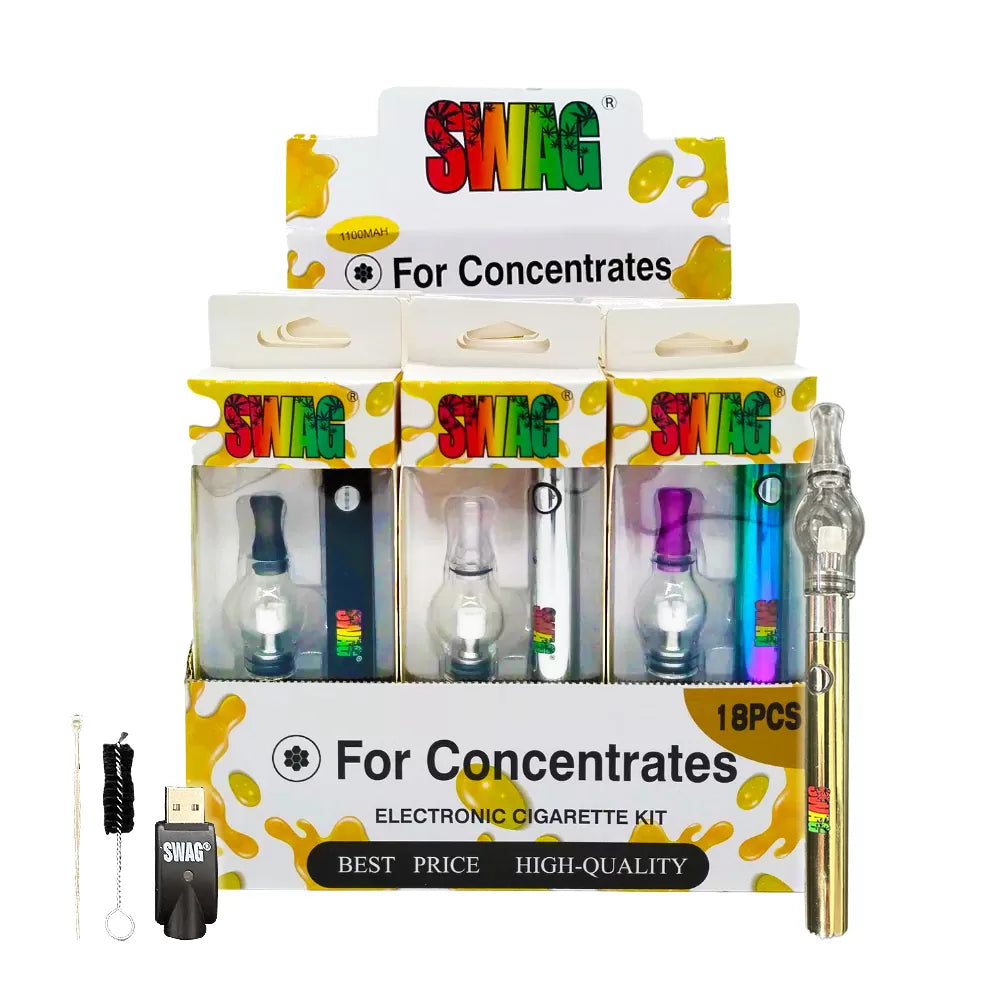 Swag Variable Voltage Battery 900 MaH