The Vessel Helix Metal Hand Pipe is a sleek, stylish, and functional way to enjoy your favorite smoke. Made from high-quality metal, this pipe is durable and long-lasting. The helix design provides a smooth and flavorful smoke, while the ergonomic grip makes it comfortable to hold. The Helix pipe features a patent-pending double helix insert that increases the surface area and length of airflow by 2.5x. This results in a cooler, smoother smoke with less harshness. 

      Key Features:

Precision-crafted in pure, non-toxic brass

The more Helix is used, residue builds, creating a sticky filter for a debris-free experience

Intended use for dry herb/flower

Double helix design increases surface area and length by 2.5x, cooling airflow

Gunmetal design

Exterior dimensions: 90mm L x 13mm D

Weight: 1.9 oz.

Limited lifetime warranty

Designed in California, assembled in Taiwan
We will ship your order within 1-2 business days. You should receive your Smoky Box within 3-7 business days after your order is processed, depending on your location. We only ship within the Continental United States.
We offer returns or exchanges within seven days of receiving your order as long as the product is unused. Click here to request a return or exchange.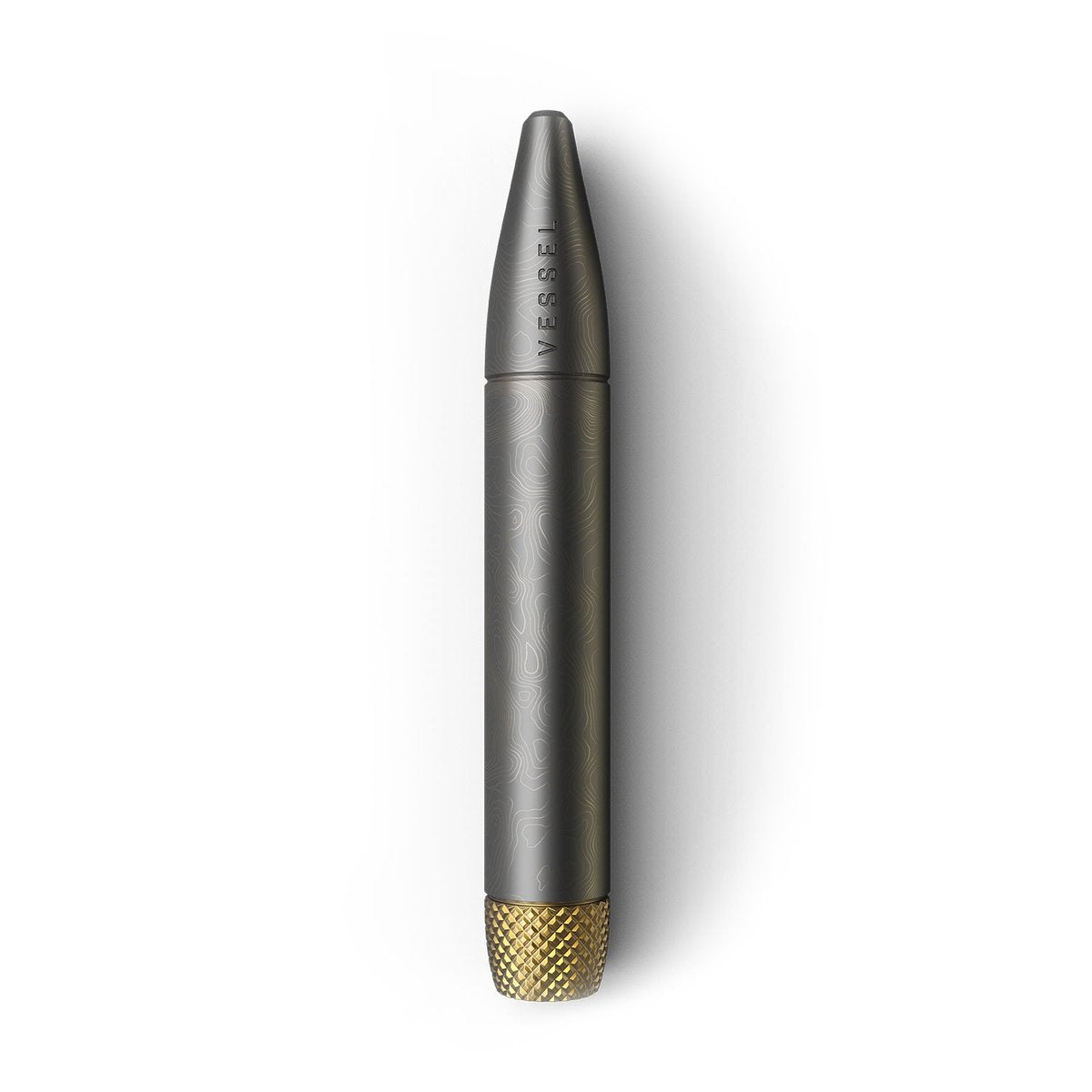 Vessel Helix Metal Hand Pipe